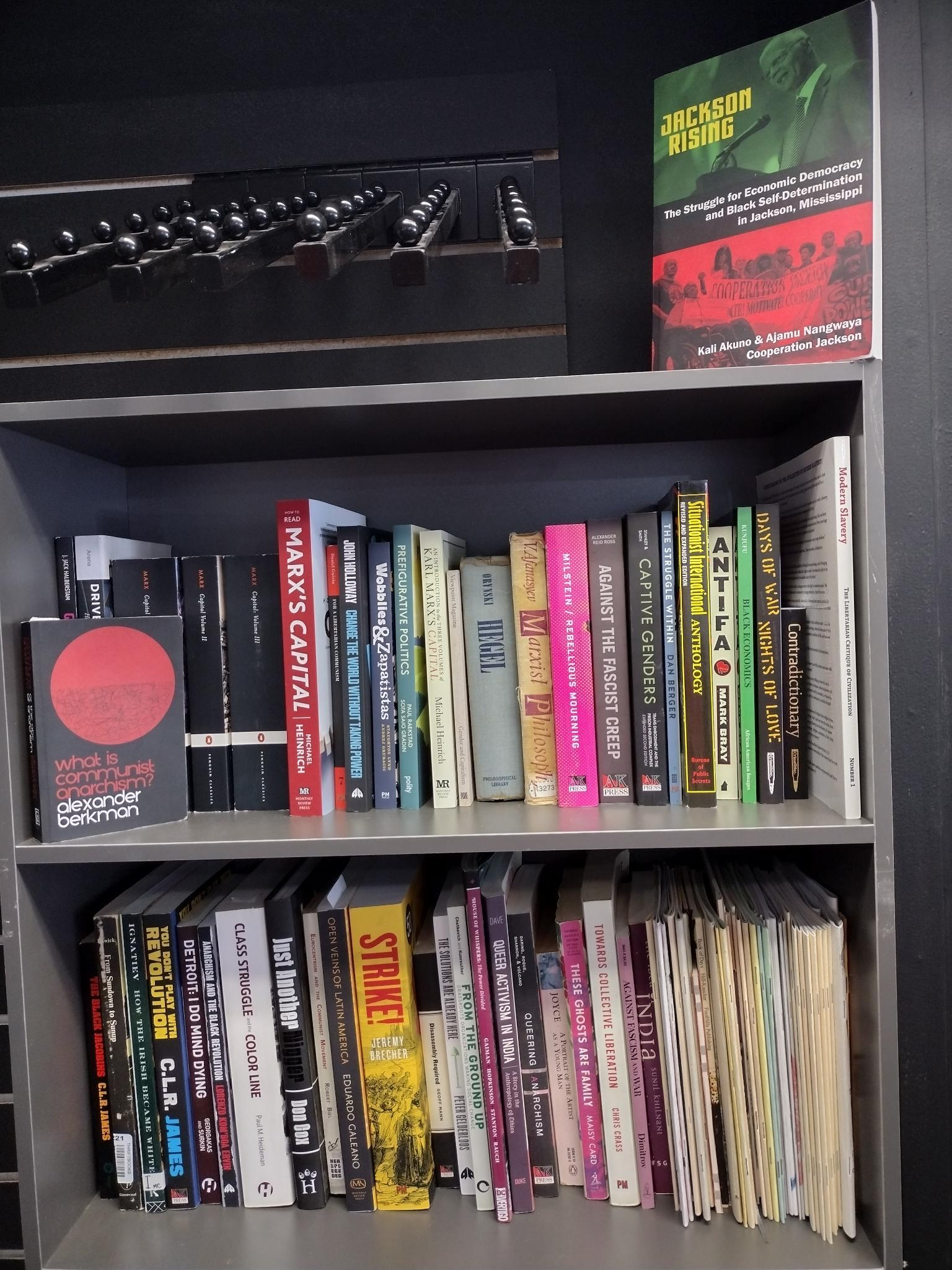 The Rhizome House Solidarity Fund
A radical social center and infoshop on Erie and Mississauga land based out of so-called Cleveland Heights, OH. The Rhizome House Solidarity Fund is a 501c3 supported fund that allows donors to make tax deductible donations to Rhizome House through OCF.
Contribute
---
Become a financial contributor.
Top financial contributors
Guest
$2,400 USD since Jan 2023
Guest
$500 USD since Nov 2022
NEOIWW
$360 USD since Oct 2022
al
$260 USD since Oct 2022
Cameron Hilbert Lovelace - Stop the Bleed! Firearm Safety!
$200 USD since Mar 2023
Sara G
$180 USD since Oct 2022
Peter
$160 USD since Oct 2022
Rachel Kacenjar
$140 USD since Nov 2022
Adam
$100 USD since Aug 2022
Joy David
$100 USD since Dec 2022
katy
$90 USD since Sep 2022
Guest
$90 USD since Sep 2022
Nat Ziegler
$90 USD since Sep 2022
Christopher L. Martin
$90 USD since Sep 2022
heyl
$90 USD since Oct 2022
The Rhizome House Solidarity Fund is all of us
Our contributors
64
Thank you for supporting The Rhizome House Solidarity Fund.
Budget
---
Transparent and open finances.
Total disbursed
$5,369.63 USD
Connect
---
Let's get the ball rolling!
News from The Rhizome House Solidarity Fund
Updates on our activities and progress.
What's Update! Rhizome House 2022 Roundup
The Rhizome House has finally opened! We were fortunate enough to find a space that is central to a lot of social and cultural activity, is affordable for us with work-trade, and is owned by two wonderful and supportive members of the commu...
Read more
A Month in Review
Hello everyone! We officially have 1 month under our belt here at the Rhizome House, can you believe that? Since our opening on September 10th, we have been busy improving the space, doing outreach, and hosting events like film screenings,...
Read more
New Backers Rewards
Hello all, Thank you so much for choosing to support us as we begin our journey together! We are overwhelmed by the amount of folks who have given us their financial backing and we want to make sure you receive a little something in return....
Read more
About
---
In 2019, we formed a collective in Cleveland in order to open a social center. The social center concept is one that comes from European social movements, and refers to a space where a collective of people provides space and resources for political and community planned events.
Our plans were put on hold during the beginning of COVID, and for two years we have been organizing around social justice issues, making thousands of bottles of hand sanitizer (mainly for people protesting during the George Floyd Uprising), and planning our next steps.
Today we can announce that, due to the generosity of our lovely building owners, we have been able to sign a lease for a space in the Cedar-Lee neighborhood of Cleveland Heights. This space is located in a major commercial district, around the corner from a large high school, near independent theaters and galleries, and is an all around amazing place to provide services to the community.
The Rhizome House hosts a large open meeting space for reading groups, classes, lectures, open mic nights, or whatever one would want to fill the space with. There is a library with hard to find independent, underground, and radical books, pamphlets, and zines. The space is also home to a technology lab, where we will be teaching others how to 3-D print, solder circuits, make audio recordings, and use risograph machines for printing. Finally, we also host an enclosed classroom and meeting space, for groups that may want some privacy when meeting and talking.
We are now officially open and our event calendar can be found at
https://rhizomehouse.org/event-calendar/
 We also have open hours every Sunday from 1-4PM during our "Crafternoon"