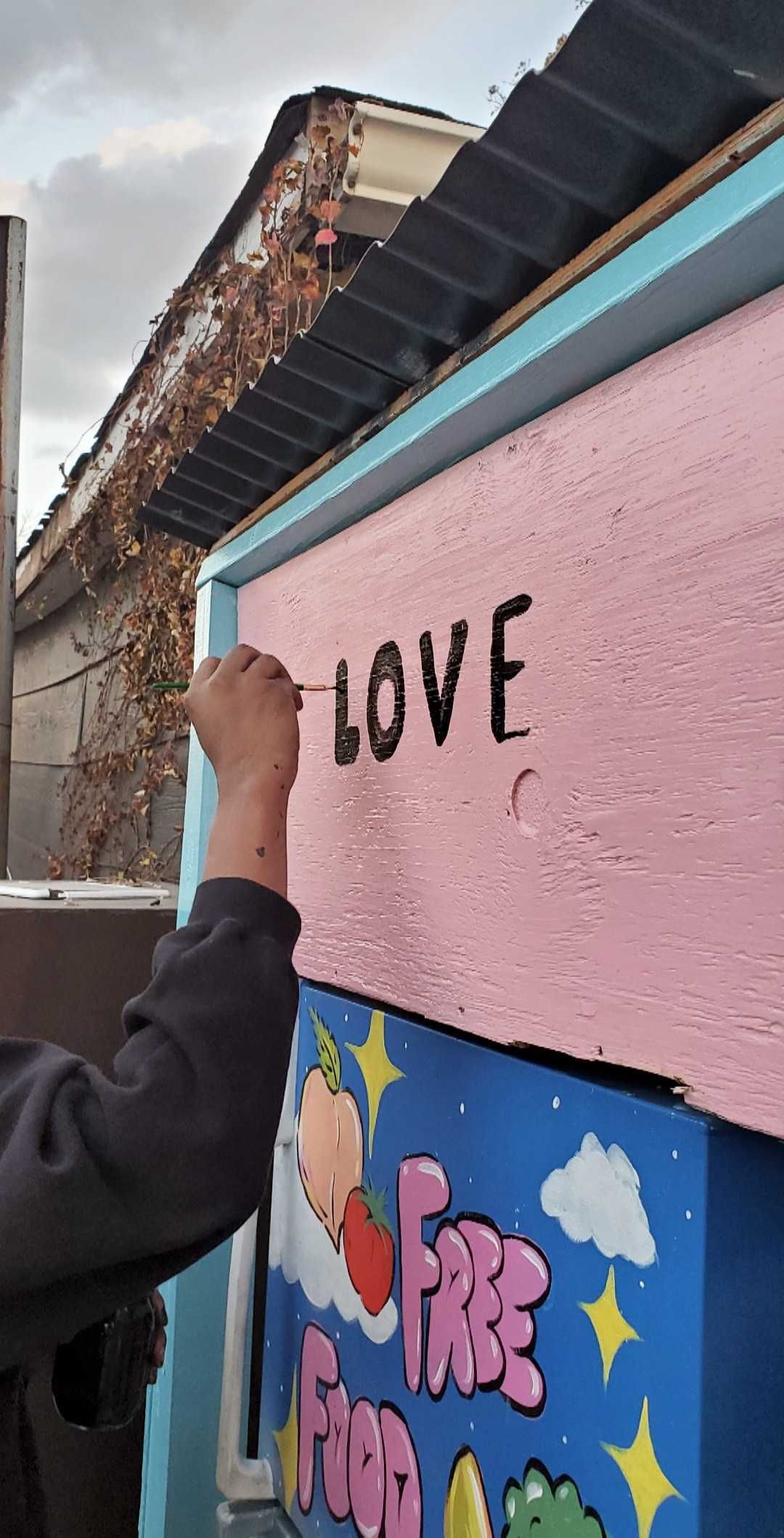 The Love Fridge
The Love Fridge is a Chicago mutual aid group grounded in food, working to place community refrigerators across the city. We are powered by kindness, generosity, love, and the belief that being able to feed yourself is a right, not a privilege.
Contribute
---
Become a financial contributor.
Financial Contributions
While placing fridges is our bread and butter, we're excited to announce a new initiative from The Love Fridge. We are partnering with Chefs and re... Read more
$954.25 USD of $3,000 USD / month raised (32%)
Starts at$10 USD / month
Top financial contributors
Individuals
Conant Family Foundation
$10,000 USD since Sep 2021
Shea Shumpert
$2,000 USD since Jan 2021
Roger Guerrero
$2,000 USD since Jan 2021
withlove collective / Hair Loft
$1,422 USD since Nov 2022
John Pobojewski
$1,400 USD since Jan 2021
Anthony M Labellarte
$1,350 USD since Apr 2021
Charles E Davis
$1,300 USD since Jan 2021
The Love Fridge is all of us
Our contributors
445
Thank you for supporting The Love Fridge.
Conant Family...
Englewood Community Fridge ...
$10,000 USD
Contributions
---
Budget
---
Transparent and open finances.
Total disbursed
$65,197.38 USD
Connect
---
Let's get the ball rolling!
News from The Love Fridge
Updates on our activities and progress.
Year End Moment of Reflection
This year we launched the first solar fridge in our network, with a second planned for release in the spring. Several sites saw upgrades, and we were able to have community gatherings this summer to increase awareness of the Love fridge Net...
Read more
About
---
Our Mission


The Love Fridge is a Chicago mutual aid collecitve
grounded in food, working to place community
refrigerators across the city. We are powered by
kindness, generosity, love, and the belief that
being able to feed yourself is a right, not a
privilege.
Our goal is to nourish our communities while
combating food scarcity and food waste, and
working with other like-minded community
partners.
"At the community refrigerators, neighbors are
welcome to take whatever they want and donate
what they don't need. The motto is 'you take 
what you need, leave what you can.'"