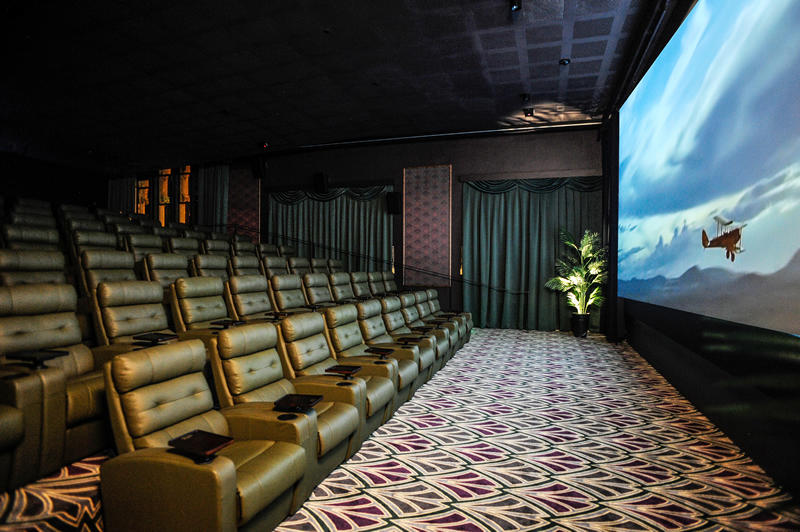 The Light Inside - Family & Friends Preview
Invite only screening of The Light Inside in Christchurch, New Zealand
Wednesday, March 2, 2022, 8:00 PM - 8:45 PM (UTC+12:00)
About
---
Location
Lumière Cinemas Rolleston Avenue

The Light Inside is a new short documentary film by director Jesse Daniel Lawrence. Made in association with The Victoria Wood Foundation and Bath Mind, produced by Harry Knight.




The Story
The Light Inside is a performative, poetic and immersive piece that takes the viewer on a journey through a long, dark tunnel with no visible end, placing them in the shoes of someone experiencing a mental illness. The unidentified person walking through the tunnel holds a lantern that represents hope for a recovery. 
 
As we follow the lantern through the tunnel, we are joined by a chorus of voices that fill the surrounding darkness. Each voice is a real person telling us of their own experience and journey through mental illness. As we go deeper into the stories, the light from the outside world slowly fades. We begin to lose our sense of reality as the voices take over. Varying experiences and disorders are described, ranging from mania to depression, delusions and phobias. Thoughts and anxieties are shared about the pandemic, global warming, black lives matter and other pressing issues. Then, when our stories reach their darkest ebb, the lantern goes out. 
 
But by clinging to an inner faith that this light will eventually return, our individual pushes on through the dark. The voices we hear begin to talk of recovery - the thoughts, ideas, recollections, people, actions and moments that gave them hope and led them home.  
 
We see the end of the tunnel approaching. Our sense of hope builds. Finally, we return to the world and the light of day. We look back towards the tunnel and see the individuals whose stories we have just heard. 



Connect
---
Let's get the ball rolling!
News from The Light Inside - Family & Friends Preview
Updates on our activities and progress.
NZ & UK Premiere In The Bag
Dear friends and family, · Maria and I made it back to the UK after a great time in NZ. It was so great to share the film with you at Lumiere Cinemas. Jesse (Director) and I were lucky enough to host a screening here in the UK at The Litte...
Read more
Thanks for Coming! 🎥
Thanks so much for coming along and supporting last night. · It was special to have such an intimate screening with close friends and family. I hope the film moved you in some way and that you enjoyed yourself. I'm also aware the film can b...
Read more
Budget
---
Transparent and open finances.
Total disbursed
£208.66 GBP