Regen Lab - PreAlps has been archived.
Regen Lab - PreAlps has been archived and is no longer active.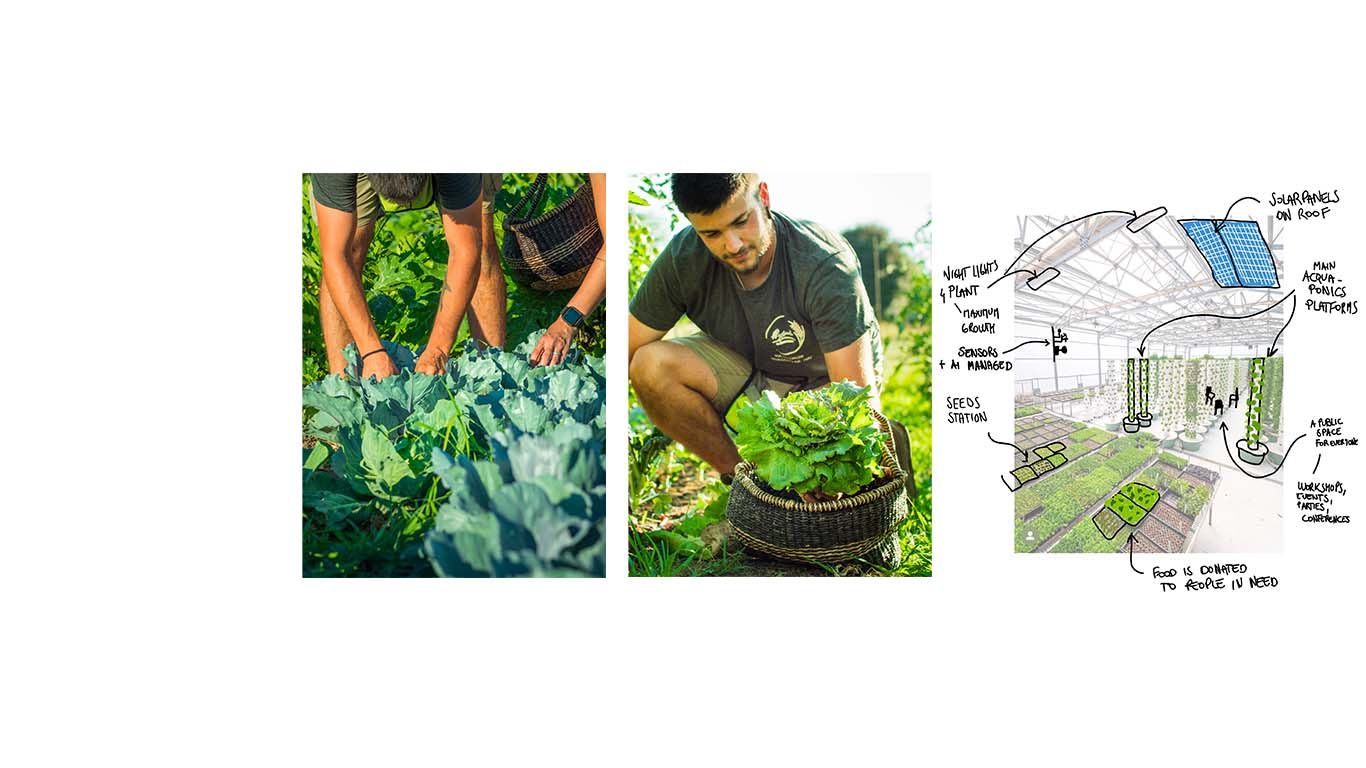 Regen Lab - PreAlps
We experiment with the future of agricolture, we educate young and older on how to grow food and we host a place available to all the citizens.
About
---

Regen Lab PreAlpi
Inspired by the broader vision of Regen Labs our project, called Regen Lab PreAlpi wants to educate local people to grow their own food and provide free access to cultivated veggies to people in need. 


The plan
We plan to build a greenhouse where we will grow food (hydroponics, indoor gardening) and where active local citizens can improve their nutrition security by learning various techniques on how to grow their own food.
The greenhouse will host both the cultivation area and the meeting / teaching area that could also be used for small social events. 
All the food produced by the Lab will be donated to local NGOs responsible of providing food justice. 
The greenhouse will be built on a plot freely provided by one of the two project founders and strategically located on the local territory with access to water. The project being inspired by the Solarpunk vision will be built following the makers philosophy and will be provided with solar panels, batteries, free wifi. 
The growing process will be automated as much as possible with low-cost technologies.


Marco
Young entrepreneur and digital artist who, in the past 5 years, travelled extensively in Europe and Asia. He founded in 2020 the Earth Based Network to share awareness on environmental issues. The Network publishes daily on Instagram and it has reached 5 millions views in 2021.
Other projects include Climate Change Countdown (a daily artistic project to document the Climate Emergency), Solarpunk Nomads (A tribe of storytellers, Earth healers, dreamers and builders, sharing a positive vision of a society where advanced technology and eco wisdom will improve social, economic and environmental sustainability) and Impact Nft Academy. Lately Marco has been participating in different DAOs like All For Climate (Artists and Social Media working groups) and DreamDAO (as a champion).
Marco is deeply passionate about education. He travelled a lot in the past while teaching mountaineering (over the Alps) and English (Taiwan and Czech Republic). He considers himself a part-time hobbit trying to unite the passion of travelling and adventure with the passion of homesteading and agriculture.


Andrea
After some years spent in office, Andrea decided to escape that reality creating a local farm that could bring healthy and pesticide free food to his local community. The passion for gardening started from his uncle Nando and after some years of planning, Andrea opened his local farm in 2021. 
In one year Andrea created a local farm with over 5000 mq of land where veggies are grown organically and they are sold directly to the local citizens. 
During the summer season the products that grow on Andrea's land can be picked up directly by the clients with the help of Andrea. 


Marco and Andrea
United by the desire of experimenting with the agricolture of the future, Marco and Andrea decided to create the non profit collective ''Regen Lab'', a place where active citizen can come and learn.


Timetable
Summer 2022 - project planning and fundraising
Autumn/Winter 2022 - greenhouse and hydroponic system building
Spring 2023 - beginning of growing and teaching activities 
Summer 2023 - project fully activated 



Funding 
Funding will be used to: 
buy/repair and old greenhouse frame
buy/build an hydroponic system
build an indoor gardening area
build the educational area and provide free educational courses 
buy/build a photovoltaics system 
buy/build an artificial light system
buy seeds/plants/nutrients for cultivation

What are Regen Labs?
Regen labs are local collectives where people learn how to modify their lifestyle to make it sustainable, regenerate local ecosystem, increasing their climate resilience.
Inspired by the Solarpunk movements, regen labs will help the transition to sustainable societies with an inclusive approach that support the more vulnerable part of local communities.
Every regen lab choose collectively the learning process with both theoretical and practical lessons.
Subjects:
Eco lifestyle: circular economy, shopping choices
Diet: homesteading, cooking, food preservation
Food production: organic cultivation in gardens, terrace, indoor, hydroponic, mushroom cultivation, food forests, foraging, composting
Eco tech: solar panels, heat pumps, passive heat management, insulation, water recycling
Rewilding: habitat enrichment, tree planting, seed bombs, artificial nest building, microponds, bees garden
Envisioning: Solarpunk, climate anxiety management, local future envisioning
Web3 and common goods: collectivism, DAO, blockchains, crypto
Contributors
---
Regen Lab - PreAlps is all of us
Our contributors
2
Thank you for supporting Regen Lab - PreAlps.