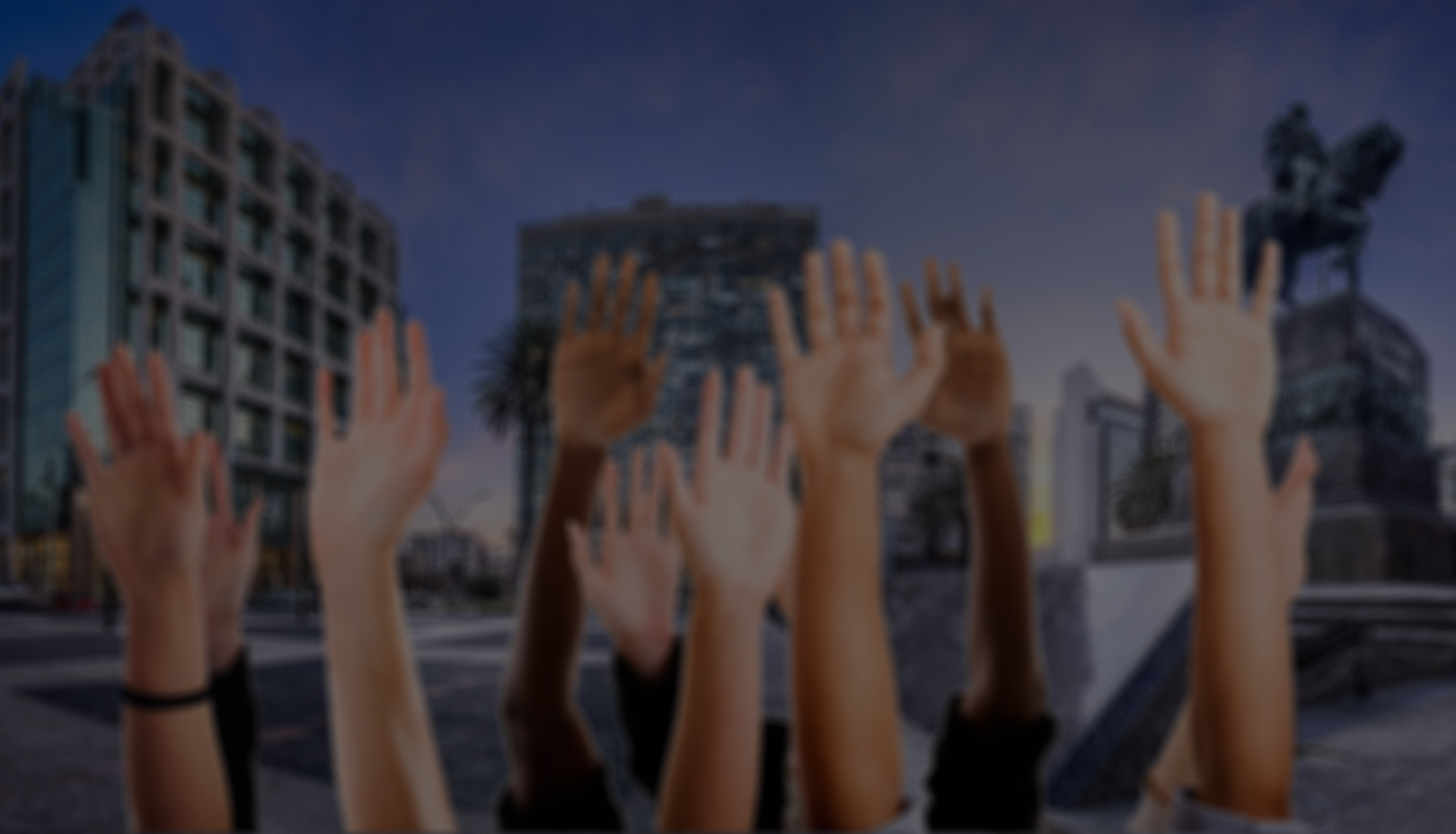 Partido Digital
Somos un partido político de Uruguay que busca mejorar la Democracia utilizando las tecnologías actuales, brindando mayor participación y transparencia.
Contribute
---
Become a financial contributor.
Financial Contributions
Afiliados
Afíliate y colabora mensualmente con lo que puedas para que podamos tener una Democracia más participativa y transparente, aportando innovación y n... Read more
Starts at$5 UYU / month
Aportantes
Con una donación una única vez, nos ayudas a llevar adelante nuestra misión: transformar la manera en la que participamos en la política, con mayor... Read more
Starts at$100 UYU
Top financial contributors
Partido Digital is all of us
Our contributors
20
Thank you for supporting Partido Digital.
Budget
---
Transparent and open finances.
Unclassified #919
marketing
Unclassified #918
marketing
Total disbursed
$22,249.60 UYU
About
---
El Partido Digital es un partido político que quiera traer ideas e innovación al sistema político para beneficio de todos los uruguayos. Nuestros gastos e ingresos del Partido Digital se podrán visualizar en cualquier momento de manera online.
Esto pasa en Uruguay hoy respecto al tema:
Queremos impulsar la transparencia en todo el sistema político, y no lo hacemos solo diciéndolo. Lo hacemos con el ejemplo. Por eso es que estás en esta página, en donde mostramos todos nuestros ingresos y gastos. Queremos implementarlo desde el comienzo con nuestras finanzas, para cuando accedemos a gestionar dineros públicos, todos podamos disfrutar de los beneficios de una gestión transparente.
Tener transparencia es una de las bases para poder desarrollar un Uruguay moderno y al servicio de todos. Si no tenemos transparencia, damos lugar a que se desarrolle la corrupción, y si hay corrupción el dinero de todos está en el bolsillo de los corruptos y no en dónde beneficia al Uruguay.
Si quieres impulsar la transparencia también en Uruguay, hazlo con tu donación.
Dona una vez:
Conviertete en afiliado: Ir a web sobre Afiliaciones
Tesorera: Ec. Ma. Pía Alonso. Por cualquier consulta sobre los ingresos y gastos del Partido Digital los puedes hacer a transparencia@partidodigital.uy. Para conocer Mercado Pago, el procesador online de sus donaciones ingresar aquí.