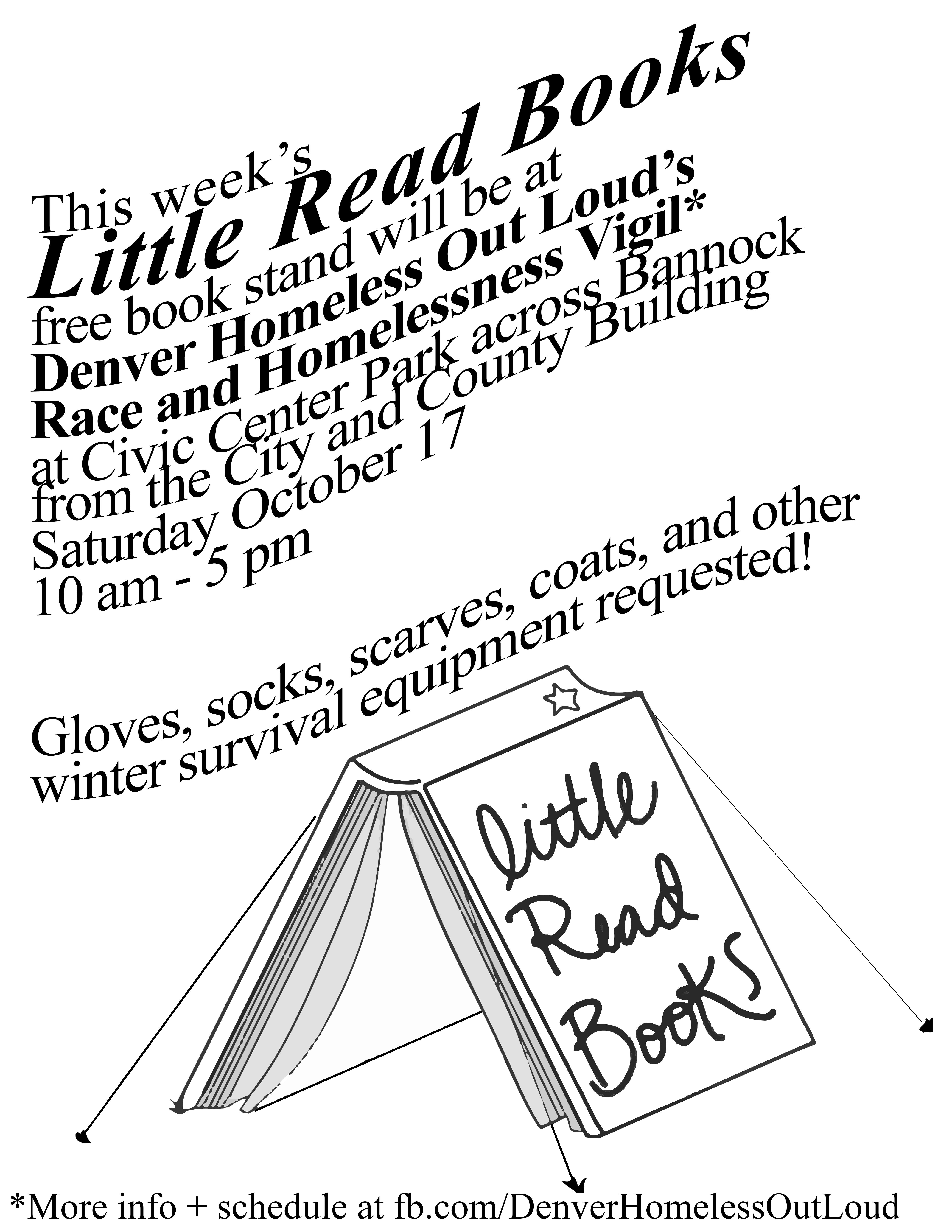 Little Read Books
A revolutionary socialist political education collective getting radical ideas to the masses through free books, reading groups, screenings, and lots more.
Contribute
---
Become a financial contributor.
Financial Contributions
Making a recurring contribution will help us plan our programming months in advance and allows us to be strategic about the best way to allocate mo... Read more
$390.25 USD of $750 USD / month raised (52%)
Starts at$1 USD / month
One-time donation
Little Read Books provides community-facing anti-capitalist program at no cost to attendees. The cost of a single book ranges between $7 and $20, b... Read more
Starts at$1 USD
Books to Prisons Support
Little Read Books accepts fulfills book requests from incarcerated people across the US. Since most of our books are donations, and all of our memb... Read more
$17.25 USD of $500 USD / month raised (3%)
Starts at$1 USD / month
Top financial contributors
Individuals
Incognito
$566 USD since Dec 2020
Jeffery C Delaney
$500 USD since Dec 2020
N/A
$500 USD since Apr 2021
Little Read Books is all of us
Our contributors
117
Thank you for supporting Little Read Books.
Incognito
monthly sustainers - ongoin...
$566 USD
Be united, alert, earnest and lively. <3
Jeffery C Del...
Initial budget - 6 months r...
$500 USD
Connect
---
Let's get the ball rolling!
News from Little Read Books
Updates on our activities and progress.
2022 wrap up + news + 2023 outlook
2022 has been an exciting year for Little Read Books. After a turbulent but rewarding 2021, we started the year with a new radical speculative/science fiction reading group and have since established a fairly regular schedule of organizing...
Read more
Published on December 20, 2022 by
huey vo
Update #2: what we've been up to since January!
Hello dear friends! In the months since our last update, we have been hard at work. Dozens of new volunteers have joined our crew and we have expanded our store from 5 half-filled bookshelves to more than 20 overflowing she...
Read more
Budget
---
Transparent and open finances.
Total disbursed
$18,070.82 USD
Amount disbursed
$18,071.36
| Tags | # of Expenses | Amount (USD) |
| --- | --- | --- |
| rent | 31 | $10,409.94 |
| book ordering | 21 | $4,716.37 |
| admin | 8 | $943.75 |
| printing | 4 | $614.55 |
| food/drink | 5 | $425.75 |
| supplies | 8 | $384.69 |
| Others Combined | 9 | $576.31 |
Contributions received
113
Amount collected
$14,935.39
| Tiers | # of Contributions | Amount (USD) |
| --- | --- | --- |
| recurring | 42 | $9,012.00 |
| one-time | 71 | $5,923.39 |
About
---
Little Read Books is:
a pop-up free book stand run by an all-volunteer mutual aid collective on the occupied indigenous land commonly known as Denver. We work in our community to get books and supplies in the hands of people who need and read them. We strive to provide a space for left politics of all stripes and work with organizations that are fighting to transform our world. We have no owners, bosses, or profit motive, and are committed to building a just world where all may live free of oppression and exploitation.
looking for more volunteers to run the book stand, help prepare free food, and to help with administration, workshop/class planning, and bike and camping equipment repair. Fill out our volunteer interest form here!
raising funds for rent, books, supplies and other operating expenses - please consider donating on our Open Collective page or @littlereadbooks on venmo!
accepting donations of books and supplies, feel free to drop donations off at our free book stand during our operating hours or contact us at info@littlereadbooks.org to arrange for dropoff/pickup of large donations! Check out our wishlist here for suggestions of what to donate.
on Bookshop.org - now you can support Little Read Books by buying new books at this link: bookshop.org/shop/littlereadbooks! We get 30% of all purchases made through our shop (any book, even ones found by searching), so keep that link bookmarked and support your local, volunteer-run free book collective when you buy books for yourself!