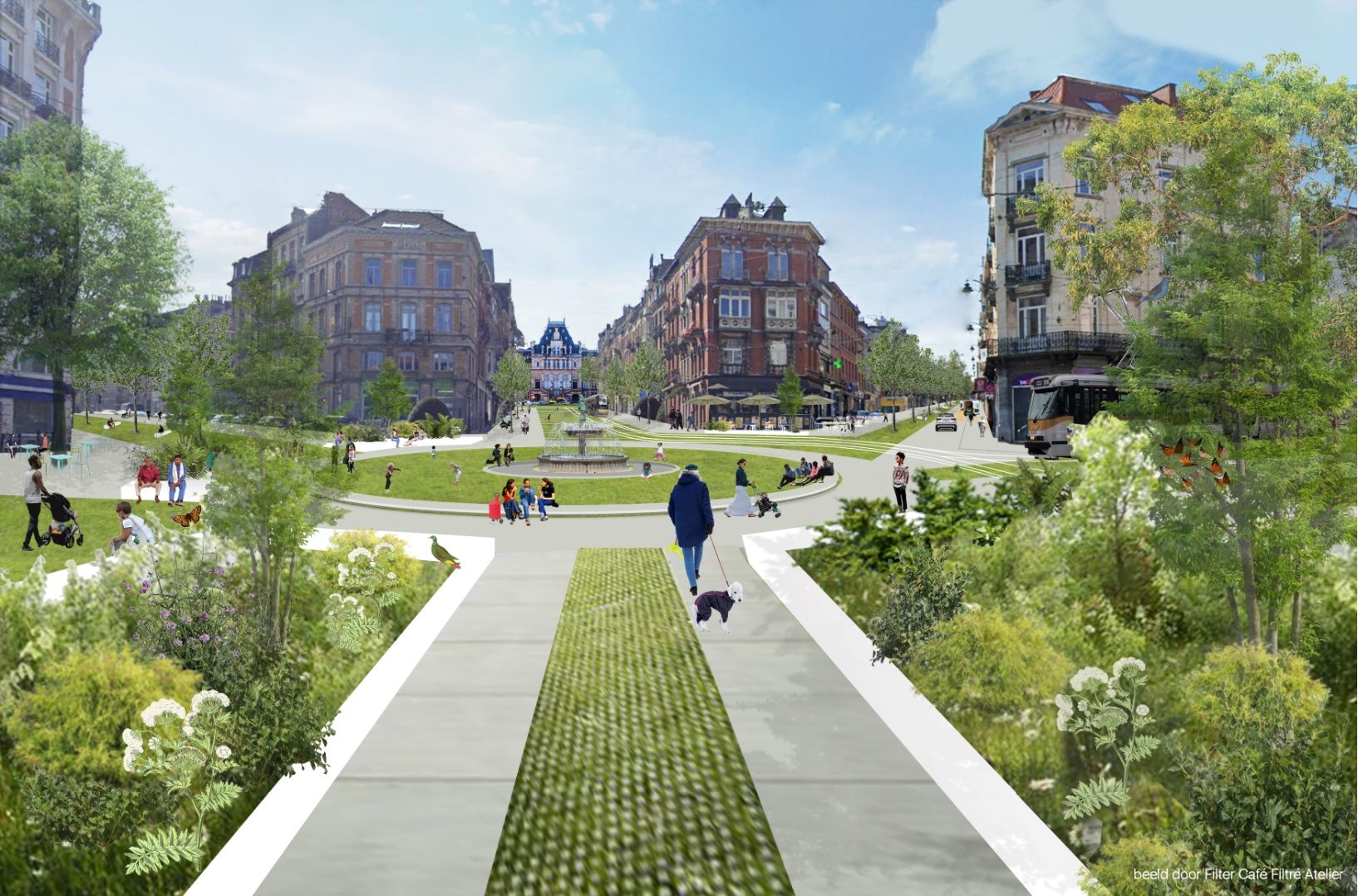 Imagine Brussels
Solarpunk NFT contest to reimagine the streets of Brussels
About
---
Call to artists and artist schools in Brussels to make sketches, drawings, videos, animations to re-imagine the streets of Brussels and sell them as NFTs.
As Rob Hopkins postulates in his latest book "What If", beyond the ecological crisis, we have a crisis of imagination. We are incapable of imagining an economy that wouldn't be driven by consumption and infinite growth, we are incapable of imagining our cities without private cars, with more green and safe spaces for our kids, etc.
To make the future happen, we first need to envision it, to dream it. That's why we need artists to show us images of the future.
This is what the solarpunk movement is all about. It envisions how the future might look if humanity succeeded in solving major contemporary challenges with an emphasis on sustainability, climate change and pollution (
wikipedia
).
Artists will have till February 27th to submit their art piece as an NFT. An exhibition will be organized at the
Citizen Corner
in Brussels from March 20th till April 16th, at the end of which the winners will be announced. The winning art pieces will be bought by a DAO so that we can all collectively own them.
This is a great opportunity to onboard many artists to web3 as we will organize workshops to help them set up their metamask and mint their first NFTs (we will use opensea.io with the PoS chain Polygon). It's also an opportunity to experiment with
retroactive public goods funding
as anyone can speculate on which NFTs will eventually win. And finally, it's an opportunity to kickstart
DAO.brussels
, the first DAO for the capital of Europe.
This is very much an experiment and we will share our learnings along the way. We hope to create a blueprint to enable fellow citizens in other cities to organize their own solarpunk NFT contests and create their own DAO to make those images of the future reality.
Contribute
---
Become a financial contributor.
Top financial contributors
Imagine Brussels is all of us
Our contributors
4
Thank you for supporting Imagine Brussels.
Budget
---
Transparent and open finances.
Reimbursement #87260
drinks
Total disbursed
€438.94 EUR