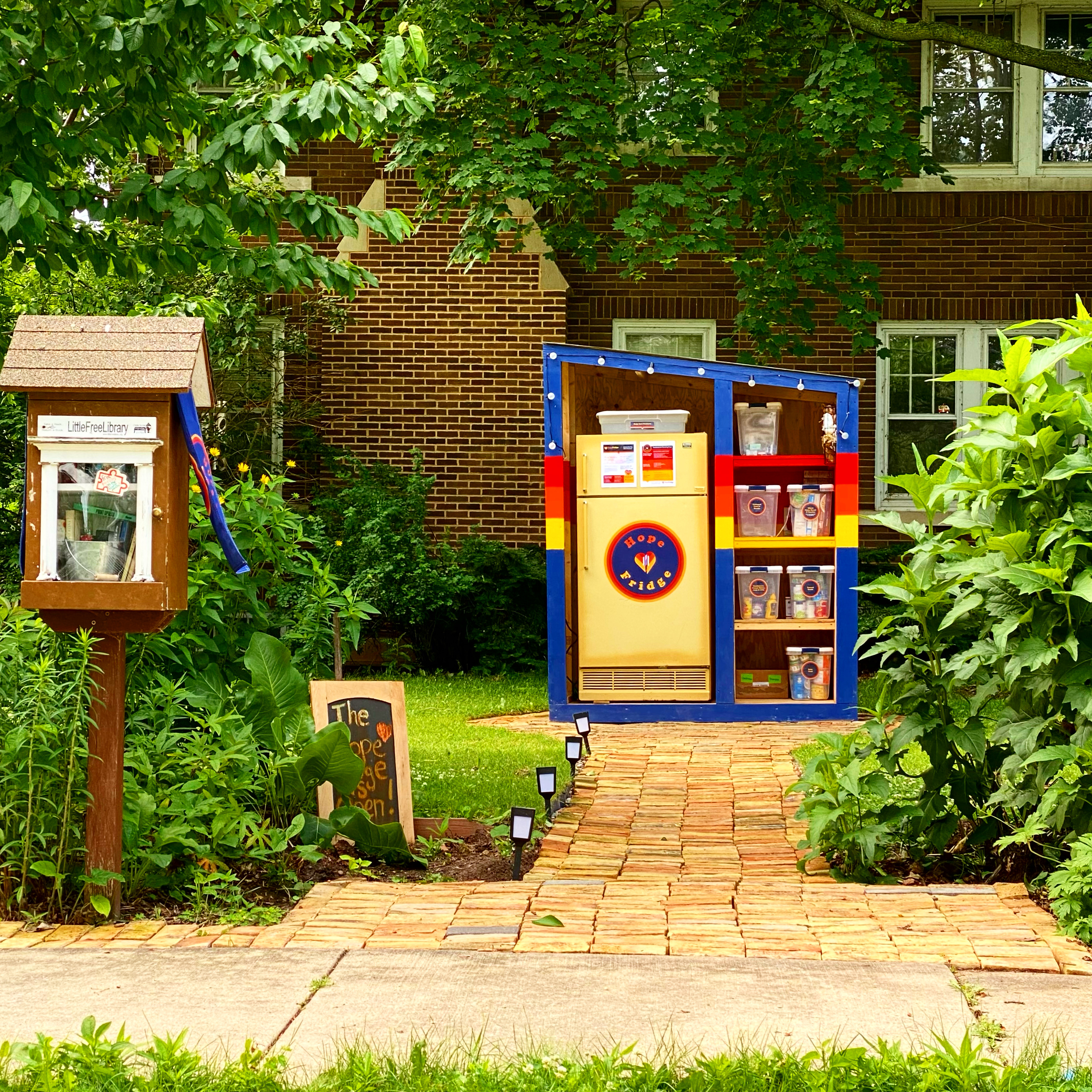 Hope Fridge
Hope Fridge provides, maintains, and keeps stocked working community fridges throughout the Fox Valley community because nobody should have to worry where their next meal is coming from.
Contribute
---
Become a financial contributor.
Projects
Support the following initiatives from Hope Fridge.
Contributions will be for filling and maintaining the Hygiene Hutch
Bring a Hope Fridge community fridge to Fond Du Lac, WI
To cover the building and administration costs of installing the first Hope Fridge in downtown Ap...
Top financial contributors
Individuals
Queen of Cleaning
$1,500 USD since Jan 2022
kris larson
$1,000 USD since Jul 2021
Tyler Zick - Bottoms Up & Haase Family
$690.5 USD since Jan 2022
Allison Ella Viaja
$540 USD since Jul 2021
Coyne S. Borree
$500 USD since Jul 2021
Kelly Davies
$500 USD since Aug 2021
Hope Fridge is all of us
Our contributors
124
Thank you for supporting Hope Fridge.
Budget
---
Transparent and open finances.
Total disbursed
$15,608.68 USD
Connect
---
Let's get the ball rolling!
News from Hope Fridge
Updates on our activities and progress.
Our Final Move & Grand Opening!
Hello all, It has been a long adventure from an idea to a mission nearly completely accomplished, but we are now ready to move our fridge structure back into place, move the donated fridge inside, plug it in, and finally open our community...
Read more
Conversations
Let's get the discussion going! This is a space for the community to converse, ask questions, say thank you, and get things done together.
Who would you like to thank today?
Published on July 3, 2021 by Tj Hobbs
This doesn't have to be related to Hope Fridge, but it certainly can be! Today I would like to thank everyone who has ever visited out Hope Fridge in Neenah (our only location at the moment). Every time you visit, you affirm that mutual aid...
About
---

Hope Fridge is a mutual aid group based out of the Fox Valley in Wisconsin. Our goal is to ensure everyone in our community always has enough food to eat so they can survive AND thrive. 

Hope Fridge and its members provide, help maintain, and keep stocked working outdoor fridges filled with donated fresh food throughout our community. 


Hope Fridge parters with restaurants, markets, and like-minded community partners to help combat food insecurity and food waste in the Fox Valley by ensuring those in need are connected with available and/or excess food. 

Thank you for being a part of Hope Fridge! 


Cold Food, Warm Hearts.