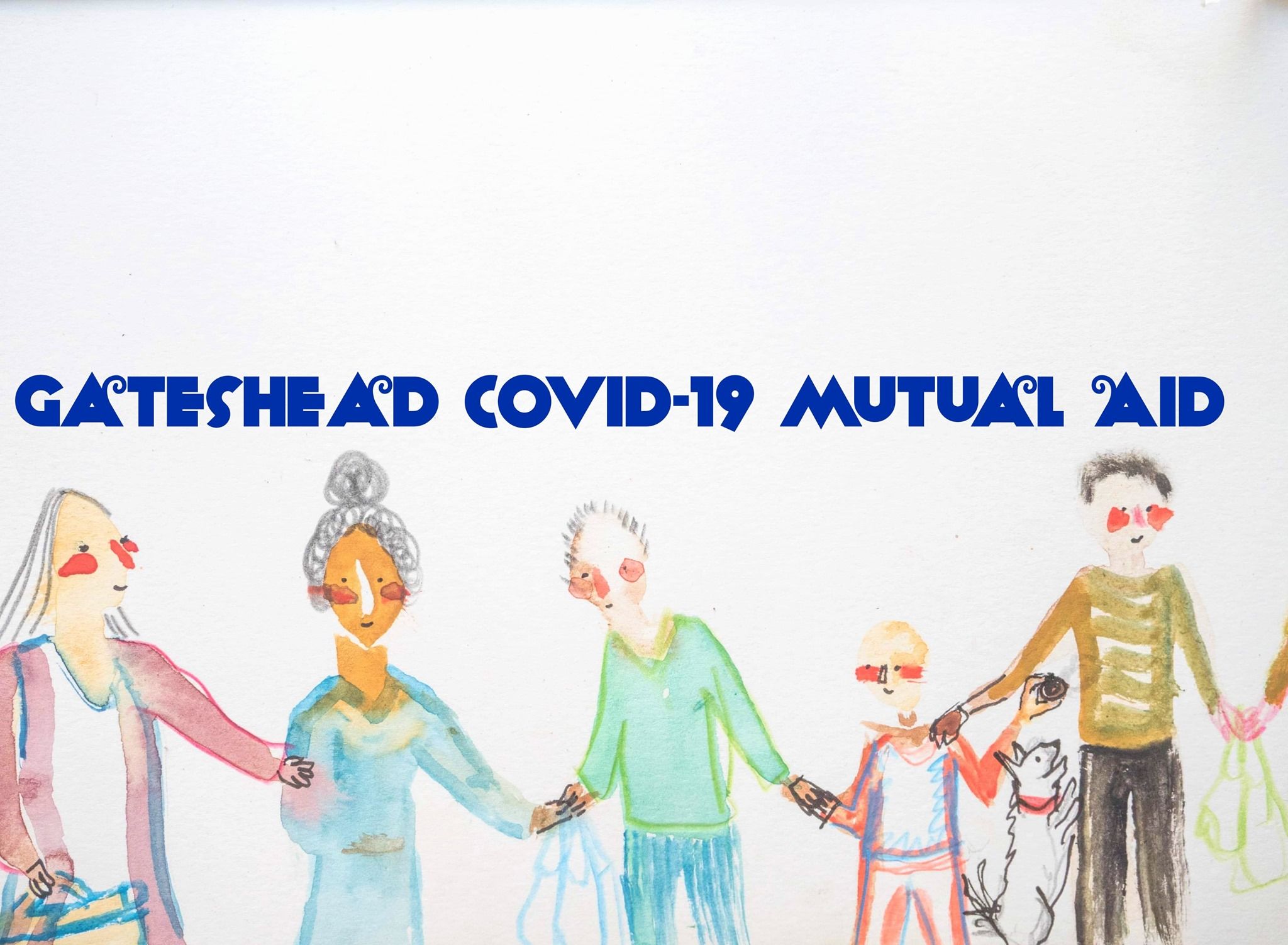 Gateshead Covid-19 Mutual Aid
Supporting the people of Gateshead during the Covid-19 Pandemic
Contribute
---
Become a financial contributor.
Gateshead Covid-19 Mutual Aid is all of us
Our contributors
5
Thank you for supporting Gateshead Covid-19 Mutual Aid.
Budget
---
Transparent and open finances.
About
---
Throughout Gateshead, local Mutual Aid groups have been set up by members of the community to support each other through the Coronavirus crisis. Groups are working to make sure vulnerable and self-isolating neighbours have what they need over the months to come. Volunteers have been picking up shopping and urgent supplies, helping to arrange prescriptions and deliveries and having telephone chats. 
The first Gateshead Mutual Aid group was formed on March 14th, and since then 14 groups have been established across the borough. More than a 1000 volunteers have signed up to help those in need in their local community. Groups have their own Facebook page and email, and  some also have a designated phone number, so residents can get in touch to request help or volunteer their time. Local Mutual Aid Facebook pages are being used by thousands of people across the borough to get and share up-to-date information and advice, including about where to get help and support if it is needed. 
Mutual Aid groups are working with Age UK Gateshead, which have lifted their age restrictions and are now helping all people whatever their age or circumstances. Anyone who is in need can call the Age UK Gateshead number and they will be connected with a volunteer in their area. Age UK Gateshead are also working with the council, and food banks, and can help anyone in emergency need.