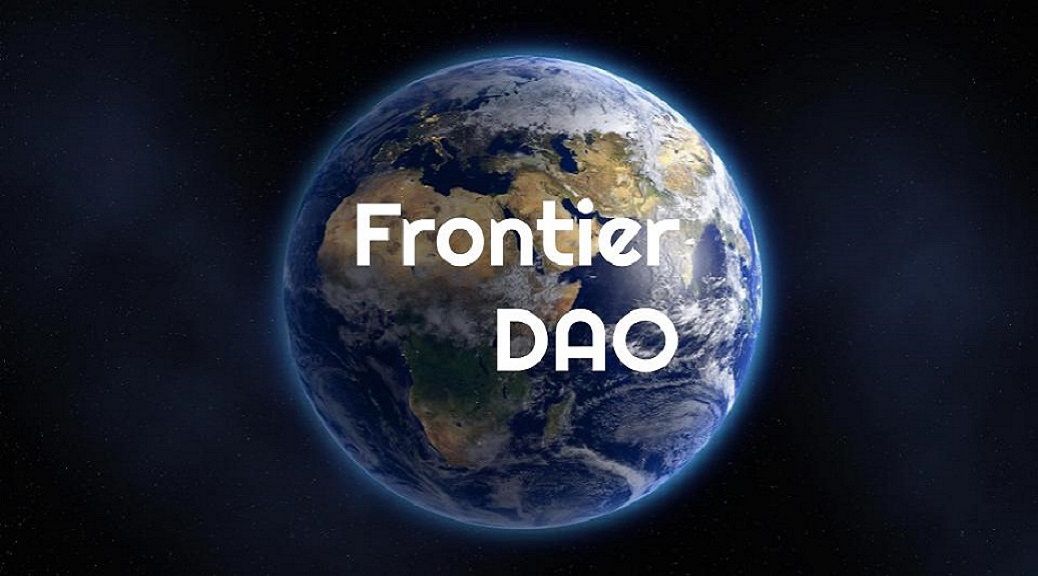 FrontierDAO
Incubating scientific and engineering innovation using Web3 tooling.
Contributors
---
Events
FrontierDAO is hosting the following events.
Virtual Meetups on ZOOM discussing Climate Tech and Climate Solutions
FrontierDAO is all of us
Our contributors
2
Thank you for supporting FrontierDAO.
Connect
---
Let's get the ball rolling!
News from FrontierDAO
Updates on our activities and progress.
Conversations
Let's get the discussion going! This is a space for the community to converse, ask questions, say thank you, and get things done together.
About
---
At FrontierDAO are committed to making a positive impact on this world and off-world. 

We are doing this by operating as a DAO - a decentralized autonomous organization. 
We are one of the first DAOs formed whose focus is science and engineering. 


As a DeSci DAO we believe in decentralized science - meaning the decentralization of the access to knowledge, resources and funding. 
Our core areas of focus within science and engineering are space exploration, climate solutions and fusion energy. We believe that by supporting and catalyzing innovations in these areas, we will actively create a better planet and a brighter future for everyone on Planet Earth. 
See our
Linktr.ee/frontierdao
for press, info, videos, team bios and more.
2 Min Explainer Video:
Our team
Paige Donner
Making a positive impact this world and off-world.
DarshD
For a better future of Humankind and the world