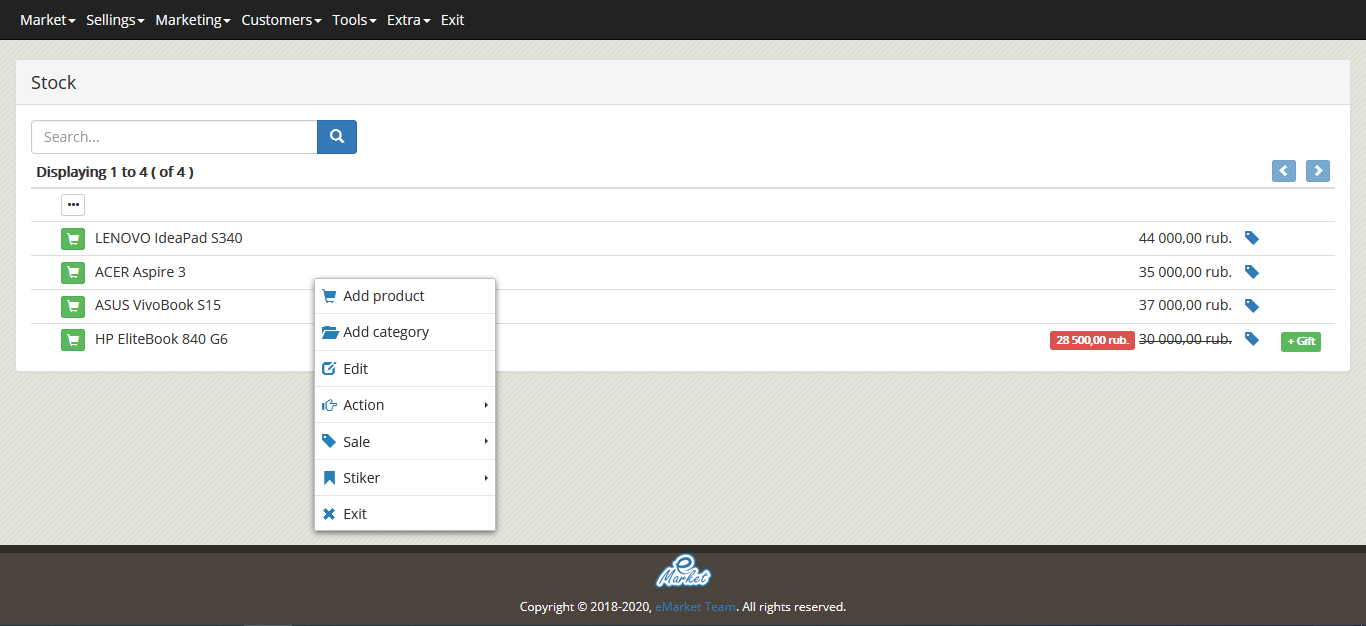 eMarket Online Store Engine GNU GPL 3.0
Difficulties in managing functionality in online stores give us a reason to make the world a better place. After all, we make complex things in such a way that they become simple, understandable and convenient. We know that people and businesses need it.
Contributors
---
eMarket Online Store Engine GNU GPL 3.0 is all of us
Our contributors
1
Thank you for supporting eMarket Online Store Engine GNU GPL 3.0.
Connect
---
Let's get the ball rolling!
Conversations
Let's get the discussion going! This is a space for the community to converse, ask questions, say thank you, and get things done together.
About
---
The eMarket project was created on March 10, 2018. By this time, we had extensive experience in creating online store websites on various platforms. We wanted to do better, and therefore it was decided to start designing our own online store engine based on open source solutions. We decided to devote a lot of time to ergonomics and simplification of complex tasks. Why is it difficult if you can do the same task in simpler and more convenient ways? An online store should be simple to manage and manage, while still being a powerful solution.

We took on this task in 2018. We hope that our efforts will be needed by people, enterprises and web studios, and we will develop as efficiently as possible.