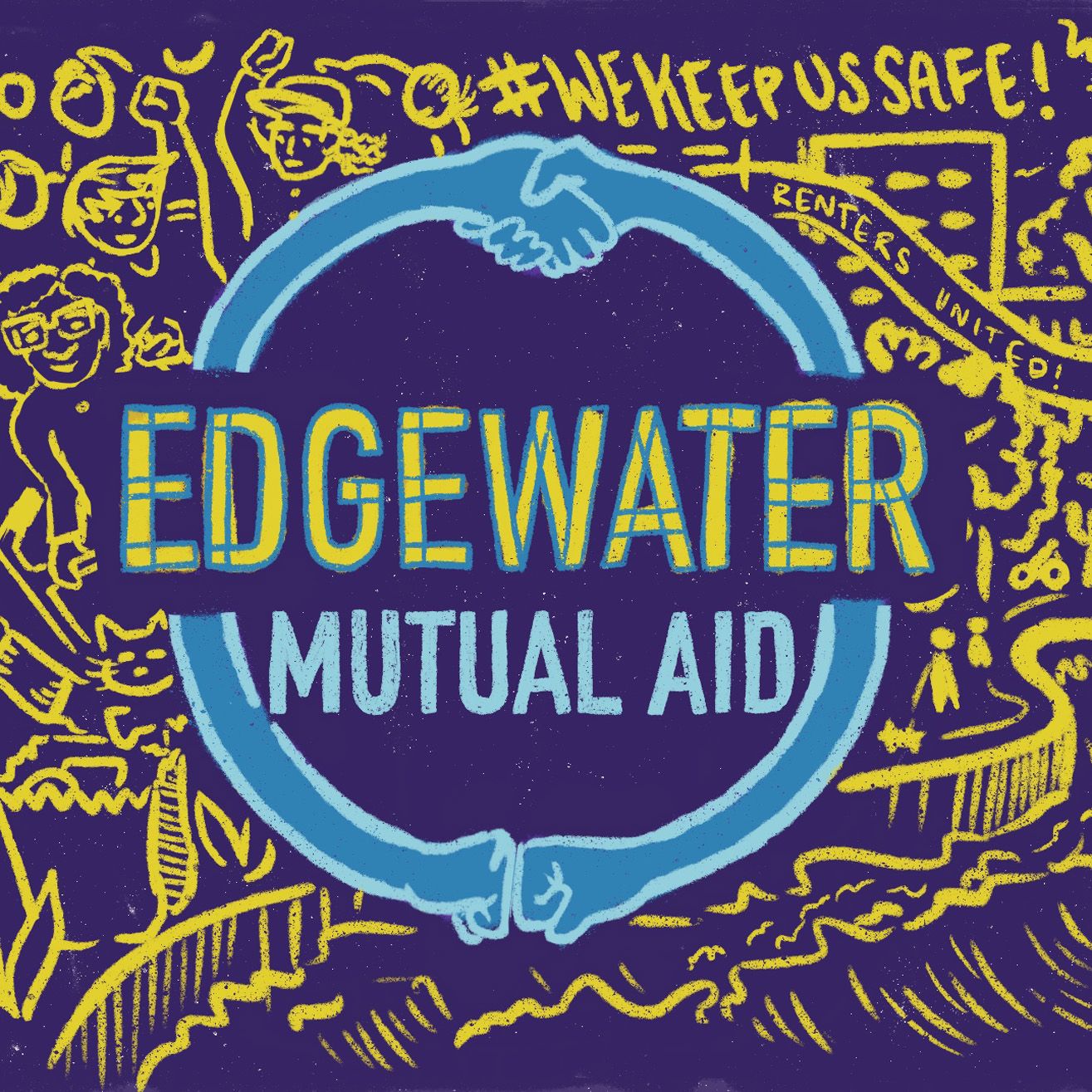 Edgewater Mutual Aid
We are a grassroots effort aiming to provide critical relief and engage in mutual aid practices with the Edgewater, Chicago community.
Contribute
---
Become a financial contributor.
Top financial contributors
Individuals
Jimmy Rothschild
$1,000 USD since Dec 2020
Noah Craft
$1,000 USD since Dec 2021
PS
$675 USD since Aug 2021
Edgewater Mutual Aid is all of us
Our contributors
108
Thank you for supporting Edgewater Mutual Aid.
Budget
---
Transparent and open finances.
Monthly financial contribution to Edgewater Mutual Aid
Credit from John Bird to Edgewater Mutual Aid •
Total disbursed
$58,869.69 USD
Connect
---
Let's get the ball rolling!
News from Edgewater Mutual Aid
Updates on our activities and progress.
Supporting our Houseless Neighbors
Dear supporters and comrades, Edgewater Mutual Aid (EMA) and the Urban Bicycle Food Ministry (UBFM) have been distributing food/supplies to houseless communities in Chicago since the beginning of the pandemic. This...
Read more
Update on Transferring Funds from Venmo
We still receive donations to our Venmo (@EWmutualaid), so we are donating those to our open collective as Edgewater Mutual Aid. Recent donations like this were for $111 and $500.We appreciate Venmo for its ease of use and the ability to sh...
Read more
About
---
The Edgewater Mutual Aid Network (EMAN) is a grassroots effort to share resources and build a network of support in our community. As an autonomous mutual aid network, we operate through an anti-capitalist lens driven by solidarity, not charity. Every dollar donated to Edgewater Mutual Aid Network goes back into our community through resources like our weekly grocery distro, our garden plot, and bill assistance. We are a grassroots, non-hierarchical, volunteer-only group funded entirely by our community. Make a donation today to support Edgewater neighbors through solidarity, not charity!  

As a small group with limited finances, we try to meet with neighbors and determine their needs as well as our own capacity, from boosting fundraisers to providing direct assistance. EMAN provides aid specifically to neighbors within Edgewater, and aims to build relationships instead of viewing aid as simply transactional.