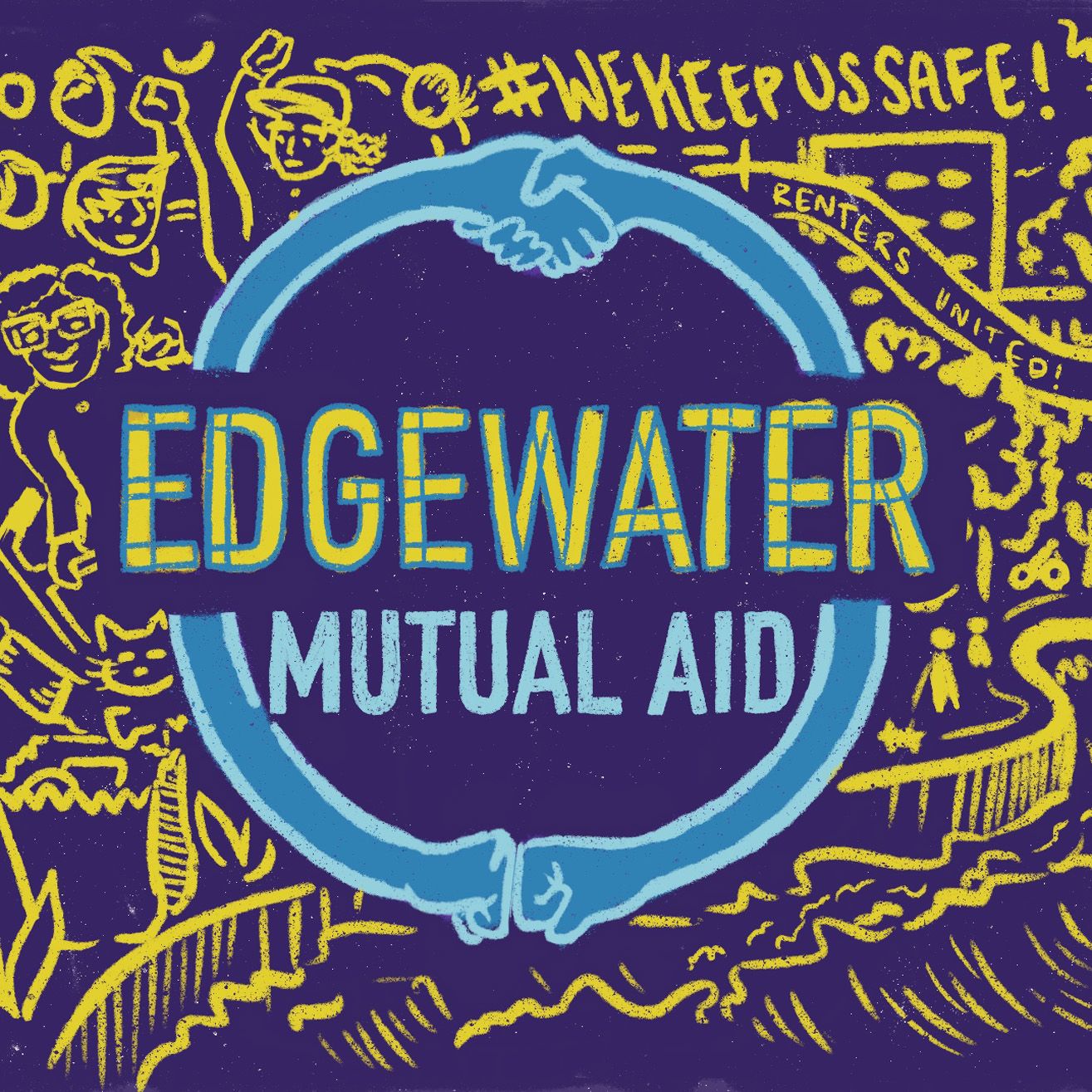 Edgewater Mutual Aid
We are a grassroots effort aiming to provide critical relief and engage in mutual aid practices with the Edgewater, Chicago community.
Contribute
---
Become a financial contributor.
Top financial contributors
Individuals
Jimmy Rothschild
$1,000 USD since Dec 2020
Ambika Seshadri
$500 USD since Dec 2020
Edgewater Mutual Aid is all of us
Our contributors
104
Thank you for supporting Edgewater Mutual Aid.
Budget
---
Transparent and open finances.
Total disbursed
$53,744.04 USD
Connect
---
Let's get the ball rolling!
News from Edgewater Mutual Aid
Updates on our activities and progress.
Supporting our Houseless Neighbors
Dear supporters and comrades, Edgewater Mutual Aid (EMA) and the Urban Bicycle Food Ministry (UBFM) have been distributing food/supplies to houseless communities in Chicago since the beginning of the pandemic. This...
Read more
Update on Transferring Funds from Venmo
We still receive donations to our Venmo (@EWmutualaid), so we are donating those to our open collective as Edgewater Mutual Aid. Recent donations like this were for $111 and $500.We appreciate Venmo for its ease of use and the ability to sh...
Read more
About
---
The Edgewater Mutual Aid Network began as a grassroots, community effort to provide relief through a mutual aid model to those being affected by the Covid-19 outbreak in the Edgewater neighborhood of Chicago. We are an autonomous mutual aid network, not a state-based charity effort. We believe mutual aid to be one strategy that works within a larger movement to dismantle capitalism, white supremacy and heteropatriarchy. Our mutual aid efforts attempt to address the multiple crises that those in our community suffer from, doing what the government cannot or will not. 


We provide weekly groceries, hot meals, clothing, medical resources and personal protective gear to those in need. We distribute necessities to the houseless in Uptown and Edgewater and we support them in the fight for safe housing. Resources are provided by our weekly food drive, local restaurants, grocery stores, and community mask makers. Organizing alongside other neighborhoods we've started to implement infrastructure that would allow anyone to access free wifi from most city blocks. In addition, we organize a neighborhood copwatch to hold Immigration and Customs Enforcement (ICE) and the police accountable for their actions. In our reading group and political re-education groups, we discuss and integrate the tactics of those who have come before us: labor radicals, prison abolitionists, underground abortion and community health clinics. 


We acknowledge the Anishinaabeg, Niswi-Mishkodewin (Council of the Three Fires): Ojibwe, Odawa & the Potawatami and dozens of other tribes as the original stewards of this land who were engaged in mutual aid practices and molded and cultivated this land that we now reside on. 


By calling our hotline at (312) 324-4278 or filling out the
online form
, neighbors in the community can receive information on housing, eviction and rent/general strike support, financial assistance and ask for support with food, clothes, medical supplies and personal protective gear.