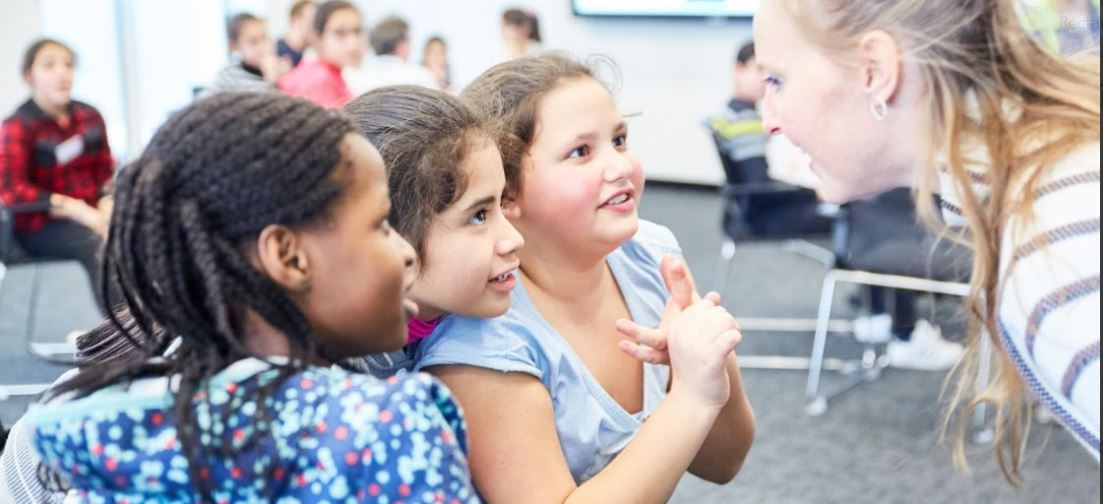 Debateville
We foster social mobility by teaching our young and most vulnerable key skills through an afterschool debating program.
Contribute
---
Become a financial contributor.
Top financial contributors
Individuals
Ian
€200 EUR since Sep 2021
Incognito
€5 EUR since Sep 2019
Debateville is all of us
Our contributors
18
Thank you for supporting Debateville.
Budget
---
Transparent and open finances.
Total disbursed
€3,836.49 EUR
Connect
---
Let's get the ball rolling!
News from Debateville
Updates on our activities and progress.
Vacature Mentor : Stage of vrijwilligerswerk
Vacature MentorStage of vrijwilligerswerkAls mentor begeleid je wekelijks gedurende 26 weken gemotiveerde en nieuwsgierige jongeren tussen 11 en 14 jaar. Je leert hen op basis van een vooraf opgesteld lessenpakket met el...
Read more
About
---
Why we started Debateville


Belgium has one of the lowest rates in educational equity in the entire OECD. Compared to other countries in the OECD group, Belgium has almost the biggest gap between the school results of the most privileged and the most disadvantageous students.

Several studies also show that the language proficiency of Belgian pupils is decreasing. Reports with declining scores for reading and speaking attainment are piling up. The most recent PISA study published on 3 December 2019 shows that one in five Flemish fifteen-year-olds does not reach the minimum level for reading.

Furthermore, with the rise in fake news and far-reaching influence of social media,  it is important for all children to be able to think critically and individually form an opinion.  In an increasingly polarized world where democracy is being challenged, constructive and open dialogue can help us work towards a more inclusive and just society. Opposites are part of an open and dynamic society such as ours. Teaching children to have a constructive and respectful dialogue and deal with controversy and opposing opinions in a peaceful way, will help us move forward as a society.


Our mission


At Debateville we foster social mobility by teaching our young and most vulnerable key skills through an afterschool debating program. We want to meet today's societal and educational challenges on various fronts.


Strengthening children's literacy, language and communication skills; 
Improving important life skills such as critical thinking, analytical thinking, collaboration, discipline, autonomy and empathy; 
Raising the aspirations and expectations of children by increasing their motivation and self-esteem; 
Improving children's knowledge of and involvement in society; 
Helping children to develop their identity through forming opinions;
Inspiring democratic values through insight in democratic principles key to debating e.g. freedom of speech, dealing with contradictions and the peaceful resolution of conflict.

After pilot projects with several schools and educational partners, we launched our first afterschool debate club in January 2020. 40 youngsters ages 11 to 14 from very diverse backgrounds, attend our weekly activities in the Brussels public library, Muntpunt.


Call to action


Do you want to support Debateville and help the next generation to reach their maximum potential?
You can help us launch our first debate hub in several ways: We rely on financial contributions to reach children from the most disadvantageous neighborhoods. You can become one of our first supporters and
donate
by selecting one of the contribution tiers on the platform.
We would also love to
get in touch and exchange about how we can maximize our impact together
. Maybe you want to open your network to us, or take a look at our business plan? Maybe you're familiar with how to apply for government funding or want to proofread some of our texts? Or maybe you found a video of an inspiring speech or debate online that we have to share with our youngsters. Then, don't hesitate to get in touch.
More info
https://debateville.org/
Debateville
BeCentral, Kantersteen 10, 1000 Brussels
Contact: sophie@debateville.org