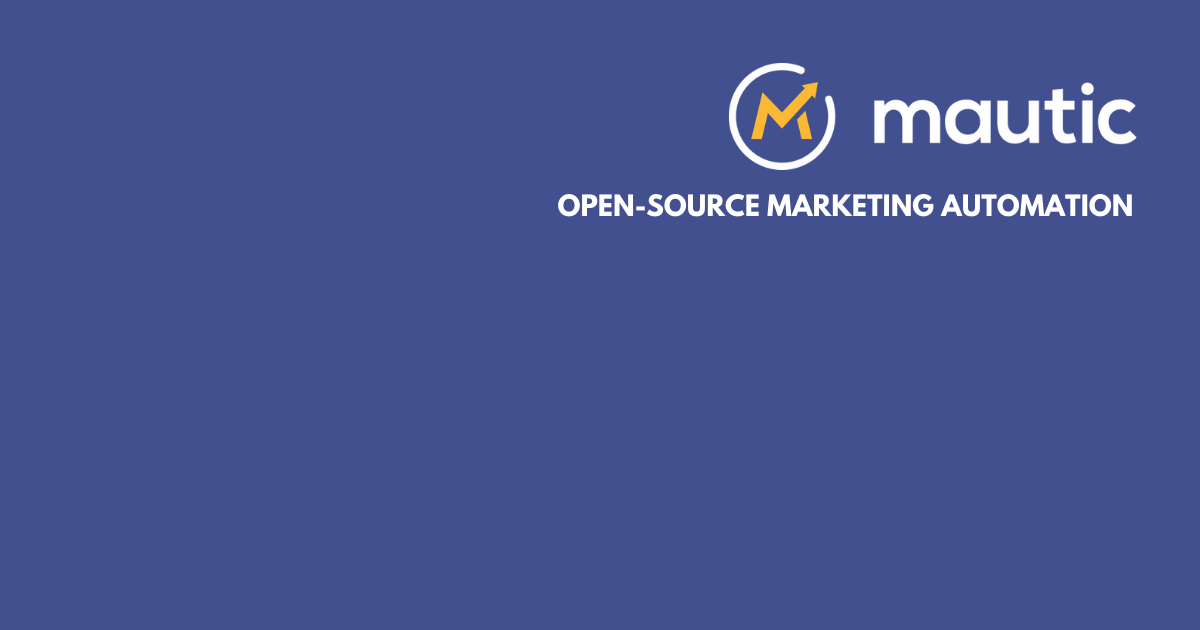 Mautic Community Sprint (Budapest) 2022
A whole-community sprint held in Budapest - open to all!
Monday, May 2, 2022, 9:00 AM - Monday, May 9, 2022, 5:00 PM (UTC+02:00)
About
---
The
Mautic Community Sprint
is here again, and you are welcome to join the event between Monday, May 2nd, and Wednesday, May 4th. Come meet us in Budapest, Hungary, kindly hosted by
Cheppers
, and get involved with our awesome community!
Community Teams (Product, Education, Marketing, and Community) gather yearly to get some (more) work done, and also to allow for planning, besides welcoming new contributors who want to get involved with Mautic. During the event, we will work collaboratively on some tasks, and the
Leadership Team
will also hold a board meeting to work long term strategies. 
The Mautic Community Sprint (see details below) will include unconference-style sessions and workshops facilitated by our leaders. It will also have allocated times dedicated to sprint work, which welcomes everyone willing and interested to get involved.
What to expect
Our yearly sprints are a time to work together on our backlog of tasks, yes, but it is also a chance to get to know in-person some of our contributors and learn from what each and every one can offer. 
If you are interested in becoming a member of our community, this is a great opportunity to see how you can help and understand a little about how we coordinate our efforts to make Mautic even more awesome!
During the Mautic Community Sprint you can expect to:
Be very welcome, because everyone is! :)
Get some hands on experience
Find out which of your skills can you dedicated yourself to alongside the rest of us
Get the chance to meet in-person the people you usually work with online
Learn from everyone's skills and experience
Share some of your own skills and experiences
Work more closely together with other teams, coordinating their knowledge and plans
Socialize, after hours, and make new friends all around the world
New to Mautic?
If you're new to our community, or if you haven't made up your mind yet, come meet us! You'll get the chance to know how we work together across countries, languages and cultures. Our teams will welcome you and help you see where you fit best, considering your skills and interests.
Worried about your English? No need for that: if you can understand even a little, we can make it work. Remember we are always learning from one another, and always growing together.


Covid protocols
As we organize this in-person event, all current covid restrictions are in our mind. All attendees must be able to comply with the requirements concerning covid, as well as do their best to stay safe and keep the other members and venue staff safe.
What is the sprint for
Not only is the Mautic Community always looking for new ways to innovate in our industry, we are also committed to building our software collaboratively. It is at the core of our open source project that everyone can help, and every skill set can contribute in some way or another.
"As the heartbeat of the Mautic community, our Community Sprints bring together people who use, develop, design, and support the Mautic platform
sums up Ruth Cheesley, Mautic's Project Lead. She goes on to highlight that 


...these events are where improvements to the project are made, where important business connections are built, and where lifelong friendships bloom".
Sprint Timeline
Our Leadership team is still putting the final touches on the Mautic Community Sprint timeline. More information will be provided soon.


Consider attending? 
Come join us! Attendance is of course free of charge, but we ask you to register now (free) and if you can make a donation, it does help us a lot with our costs.
Registering, even for a free ticket, allows us to know how many people to expect!
Got questions, ideas, comments?
Our heart-felt thanks to:


We thank our sponsors Cheppers who are kindly hosting us, Acquia, Leuchtfeuer Digital Marketing and Webmecanik, as well as contributors in our
Open Collective
for their support. Without it, this event would not be possible.
Budget
---
Transparent and open finances.
Total disbursed
$10,553.99 USD