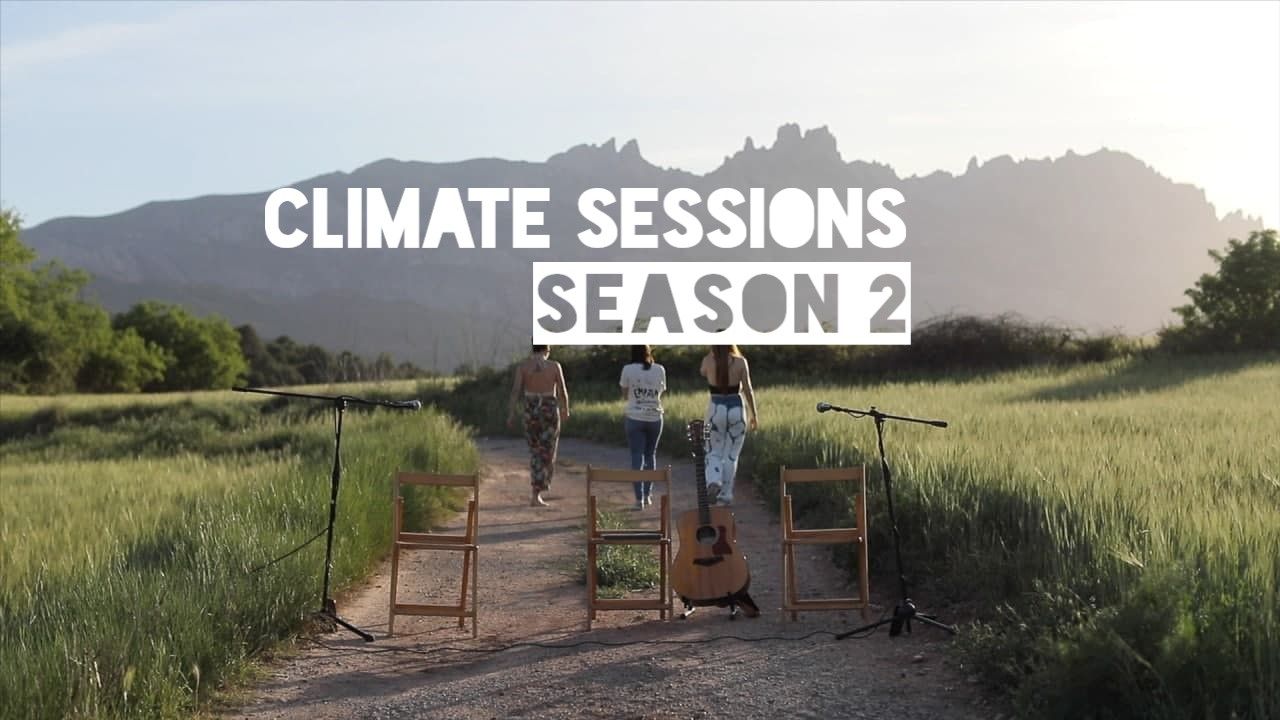 Climate Sessions - Season 2
Music, dance and climate justice
About
---

CATALÀ 
Climate Sessions és una productora i canal de difusió artística sobre l'emergència climàtica, amb l'objectiu de fomentar una cultura crítica i conscient per afrontar la crisi ecosocial en què vivim.

La Segona Temporada del projecte s'estrenarà a principis de 2022 i consistirà de 10 sessions gravades en directe amb músics, ballarins i altres artistes compromesos amb l'emergència climàtica, entre ells Guillem Roma, Pol Gise, The Death of Robert i Marc Vilajuana. També continuarem produint material audiovisual de suport per a moviments socials i entitats de la xarxa d'economia social i solidària. Publicarem aquestes sessions cada 15 dies a les nostres xarxes, juntament amb una entrevista en què l'artista explora el missatge de la seva peça. En total, hem estimat que necessitem aplegar 3500 euros entre lloguer de materials, recursos humans externs, transport i localitzacions per fer realitat aquest projecte.

Volem establir el nostre canal com un punt de referència i de trobada d'art ecologista, i una font de cultura i creativitat en el context de crisi ecològica. Ens ajudes?

Quan els polítics no escolten, la cultura ha d'alçar la veu. #CulturaClimàtica

 
CASTELLANO 
Climate Sessions es una productora y canal de difusión artística sobre la emergencia climática, con el objetivo de fomentar una cultura crítica y consciente para afrontar la crisis ecosocial en la que vivimos.

La Segunda Temporada del proyecto se estrenará a principios de 2022 y consistirá en 10 sesiones grabadas en directo con músicos, bailarines y otros artistas comprometidos con la emergencia climática, entre ellos Guillem Roma, Pol Gise, The Death of Robert y Marc Vilajuana. También continuaremos, en paralelo, con nuestra producción de material audiovisual de apoyo a movimientos sociales y entidades de la red de economía social y solidaria. Publicaremos estas sesiones cada 15 días en nuestras redes, junto con una entrevista en la que el artista explora el mensaje de su pieza. En total, hemos estimado que necesitamos renuir 3500 euros entre alquiler de materiales, recursos humanos externos, transporte y localizaciones para hacer realidad este proyecto.

Queremos establecer nuestro canal como un punto de referencia y de encuentro de arte ecologista, y una fuente de cultura y creatividad en el contexto de crisis ecológica que nos atraviesa. ¿Nos ayudas?

Cuan los políticos no escuchan, la cultura debe la voz. #CulturaClimática 
ENGLISH
After an intense launch of the project in February 2021, we are working on Climate Sessions - Season 2, which will be released in early 2022. We have expanded our team, we count on better-known artists and we want to improve the quality of our videos to reach more people.

The season will consist of 10 live-recorded sessions featuring musicians, dancers and other artists committed to fighting the climate emergency, to be published every 10-15 days on our social media. We will also continue, in parallel, with our production of audiovisual material to support social movements and solidary entities. In total, we need to raise 3500 euros to cover material rental costs, transport, external human resources and localizations.

The objective of our channel is to become a reference point for ecologist art and a source of culture, creativity and ideas in a context of ecological crisis. Can you help us build a #ClimateCulture ?
Contribute
---
Become a financial contributor.
Budget
---
Transparent and open finances.
Total disbursed
€1,210.46 EUR