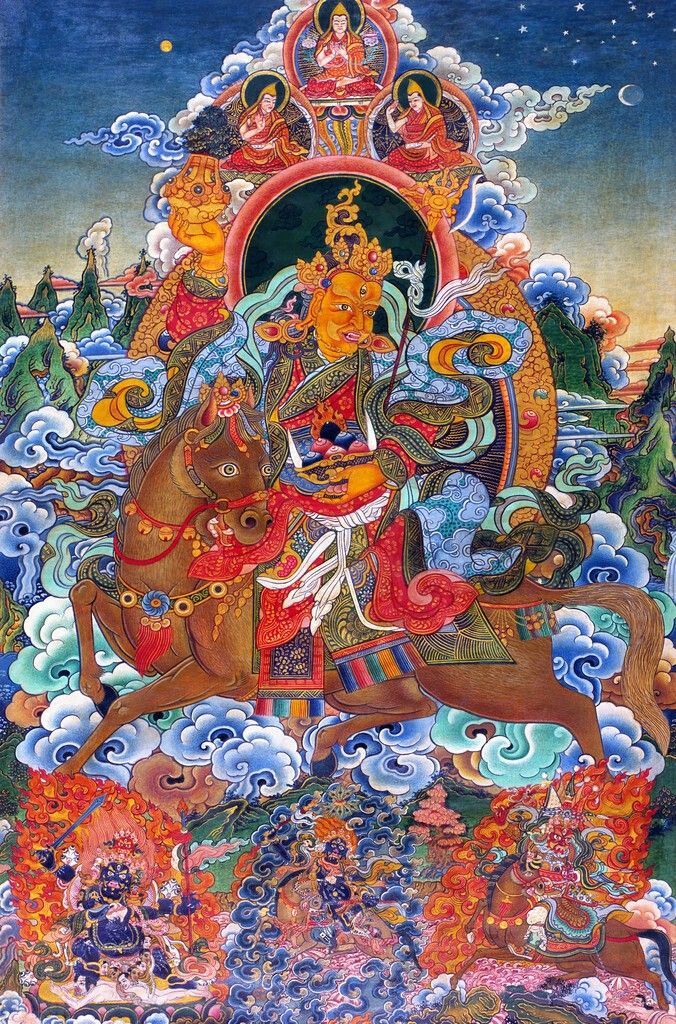 *PAST EVENT* Protector Practice Intensive with Lama Justin von Bujdoss
A day-long intensive focused on Protector Practice to include teachings, practice and Q&As
Saturday, January 14, 2023, 10:00 AM - 5:00 PM (UTC-04:00)
About
---
Join Lama Justin and the Bhumisparsha community for a deep dive into the wisdom and skillfulness of Protector practice.
This day-long virtual intensive draws from sustained relationships with Chitipatti, Palden Lhamo, and Shanglon Mahakala which have been nurtured through our weekly Protector Practice offering. Through a blend of classical resources and pragmatic reflections, Lama Justin will guide participants through experiential practices aimed at clarifying how these powerful, supportive beings help protect awakening . 
Throughout Indo-Tibetan tantric traditions, the meaning of "protection" is very personal and also very vast. The presence of Protectors, their symbolic qualities, and their rituals provide opportunities to consider what it means to feel protected in our practice and in everyday life. As beings worthy of asking for and receiving protection, these practices help us clear obstacles to personal healing and growth while also attuning to diverse sources of refuge and clarity throughout our shared paths toward total freedom and collective liberation for all beings.
Lama Justin welcomes everyone who is interested in deepening their relationship to the wisdoms of protection to join. Please come as you are and register via this Zoom link in order to reserve your spot!
Chitipatti 🌟
Chitipatti 🌟
Palden Lhamo 🌟
Palden Lhamo 🌟
Shanglon Mahakala 🌟
Shanglon Mahakala 🌟
Connect
---
Let's get the ball rolling!
News from *PAST EVENT* Protector Practice Intensive with Lama Justin von Bujdoss
Updates on our activities and progress.
Budget
---
Transparent and open finances.
Total disbursed
$1,415.66 USD