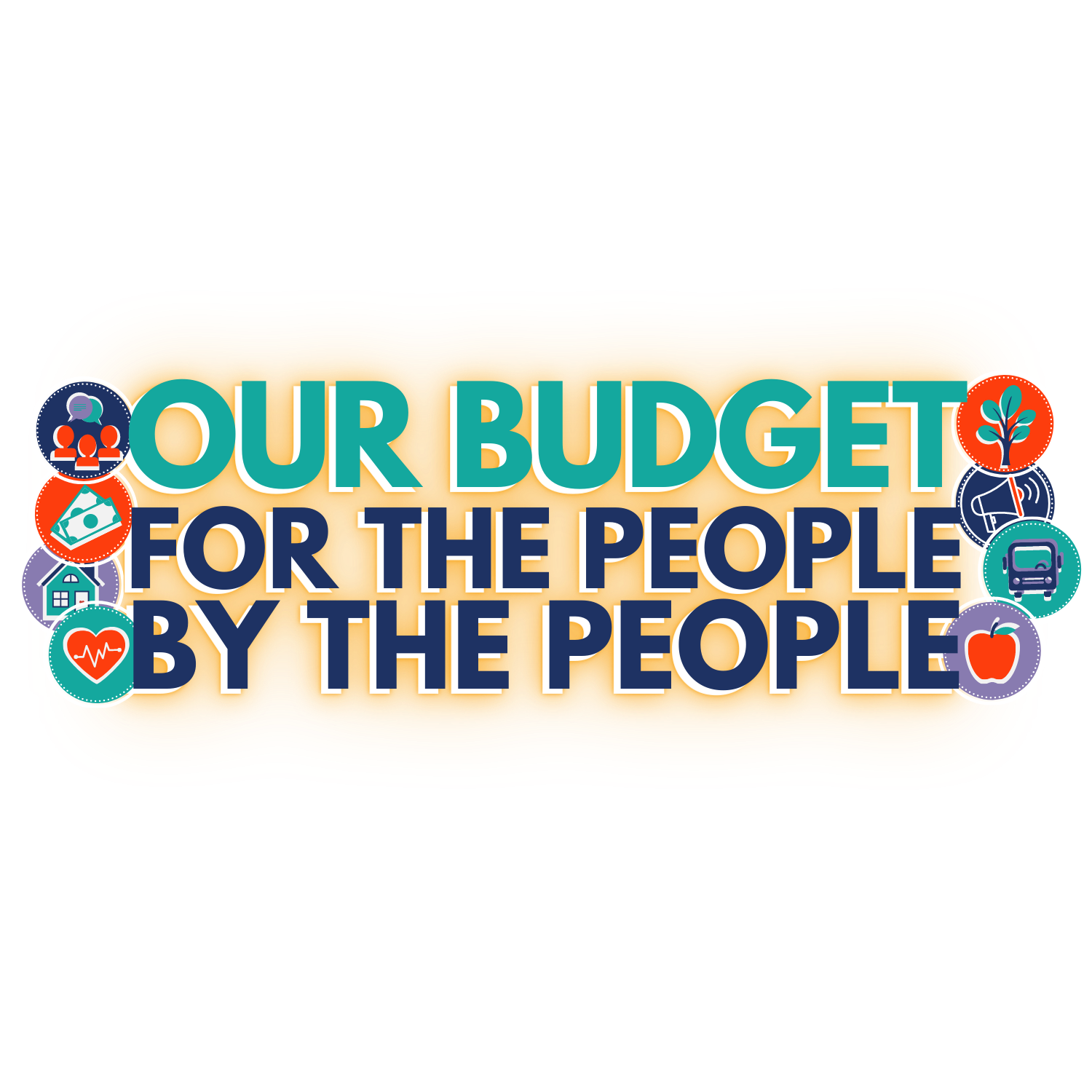 People's Budget Athens
Contribution to People's Budget Athens - www.peoplesbudgetathens.org
Saturday, July 18, 2020, 8:00 PM - Friday, June 25, 2021, 11:59 PM (UTC-04:00)
About
---
PEOPLE'S BUDGET ATHENS
People's Budget Athens is a community-driven participatory budgeting project created in response to the urgent crises of pandemic, economic recession and police violence. How can a new budget help? By establishing a budget which reins in police spending, we can begin to address the actual needs of our community while simultaneously divesting power from systemically racist institutions. This reallocation will invest in our community by funding affordable housing, public works, health clinics, and other solutions identified by YOU.


PARTICIPATORY BUDGETING
Participatory budgeting (PB) is a democratic process where community members decide how to spend public money—built on the belief that the people closest to the problem are the closest to the solution.
WATCH THIS SHORT VIDEO TO LEARN MORE:
https://vimeo.com/162743651
PEOPLE'S ASSEMBLIES
People's assemblies (PA) gather people to organize and address essential social issues and questions important to their community. The assembly is a representation spirit of the people who have come together and blend their knowledge, experience, and passion.. PAs are a vehicle through which the marginalized and working-class can build dual power proportionate to the government. They offer safe spaces for the community to practice governance and coordinate strategies outside of state influence.

We want to know what YOU think. What does your community need investment in right now and where should that money come from?


JOIN US AT THE FIRST ASSEMBLY:
When: Saturday, November 21, 4-8 pm
Where: Rabbit Hole Studios, 1001 Winterville Rd. Athens, GA 30605

RSVP: bit.ly/athenspeoplesassembly

Thanks to all of our collective work this summer, the commission is interested in participatory budgeting! To be successful, participatory budgeting needs to come from the power of the people speaking our truths - not a passive acceptance of whatever process the government puts together. Join us at the assemblies to have your voice heard and let your ideas drive the next phase of this community effort.


DONATE:  
Printing outreach materials, mutual aid supplies to distribute during canvassing (masks, hand sanitizer), and facilitation supplies for the People's Budget assembly meetings. All labor is currently offered on a volunteer basis. If you have the capacity to fund time for a People's Budget organizer, please reach out: peoplesbudgetathens@gmail.com 
Budget
---
Transparent and open finances.
Total disbursed
$1,106.13 USD