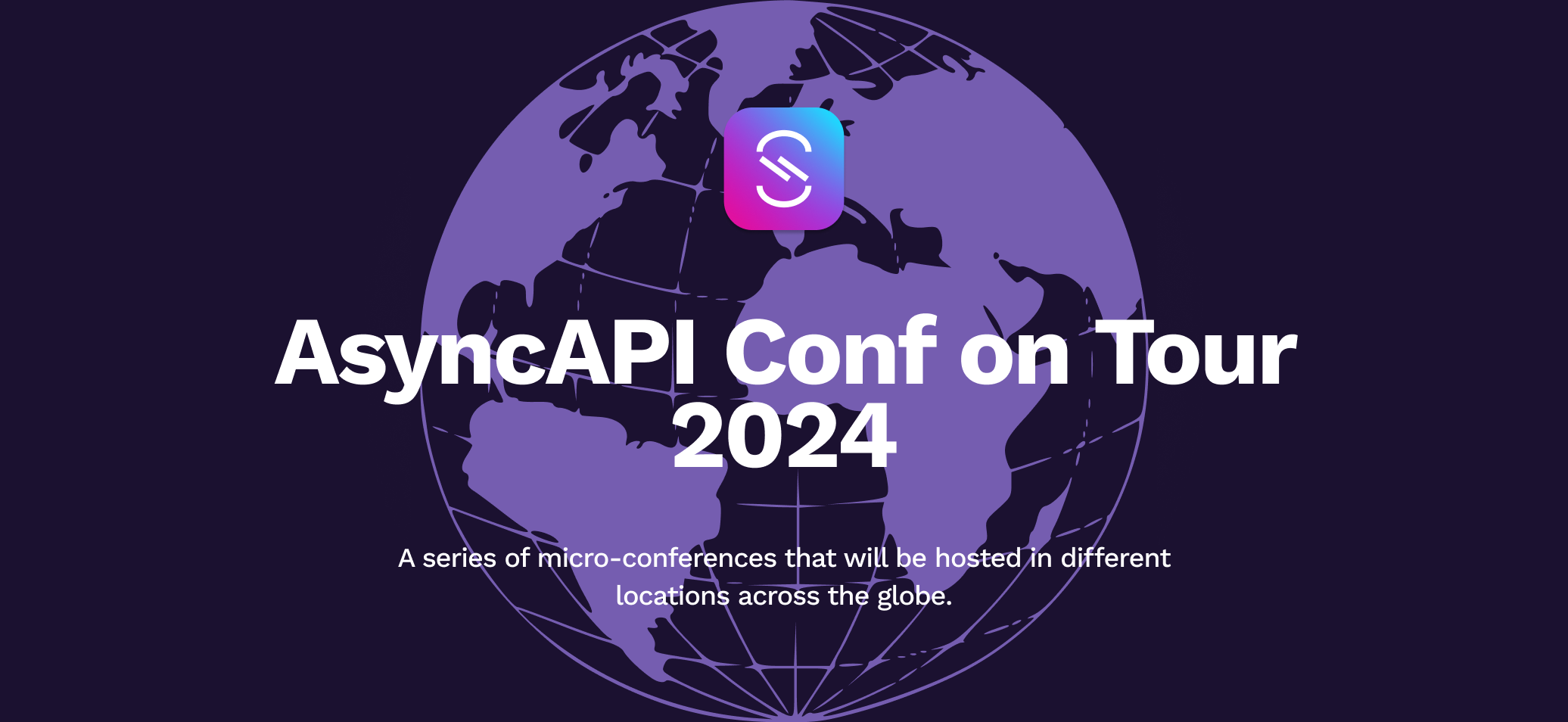 AsyncAPI Conf on Tour 2023
A series of micro-conferences that will be hosted in different locations across the globe.
Sunday, January 1, 2023, 10:00 AM - Sunday, December 31, 2023, 11:59 PM (UTC+02:00)
Get Involved
---
Support the event or buy tickets.
Financial Contributions
LIMITED: 41 LEFT OUT OF 50
Free ticket for micro-conference in Madrid, Spain on the 18th - 19th of October 2023. (Do Not Purchase as Yet Still On Trial) Read more
About
---
Get ready to join the ultimate celebration of cutting-edge technology and innovation with AsyncAPI Conf on Tour (AACoT)!


Experience the excitement and energy of this series of micro-conferences hosted around the globe, where the brightest minds and most passionate enthusiasts gather to share their knowledge and explore the latest developments in the field.


Join a community of experts, developers, and like-minded individuals, all eager to learn, collaborate, and push the boundaries of what's possible.
From insightful talks to interactive workshops, AACoT has everything you need to take your skills to the next level.
Don't miss your chance to be part of this one-of-a-kind event and unlock your full potential in the world of technology.