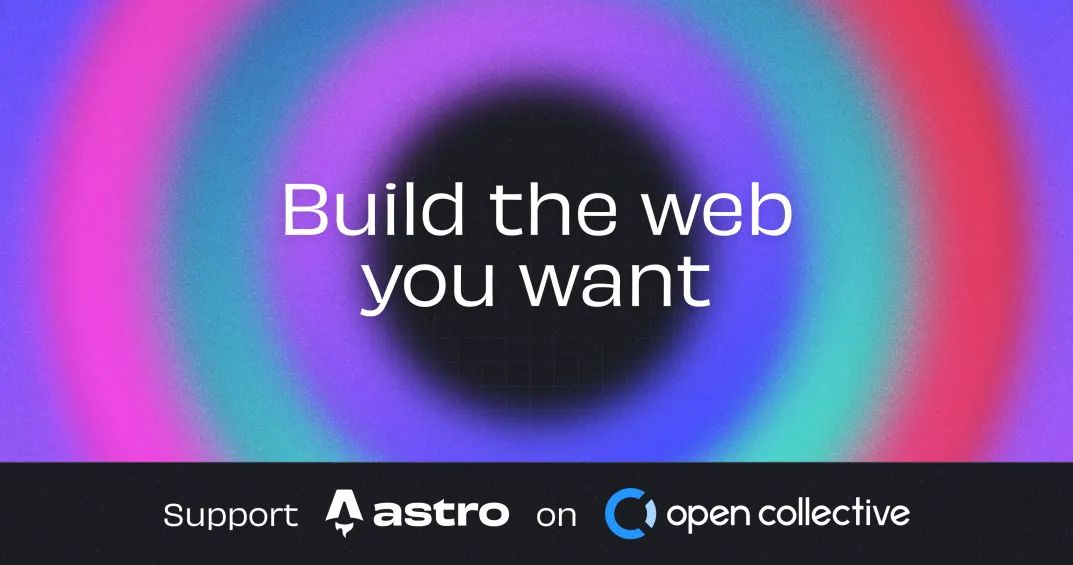 Astro
Build faster websites with less client-side Javascript.
Contribute
---
Become a financial contributor.
Top financial contributors
Individuals
Dwight VanTuyl
$220 USD since Aug 2021
Astro is all of us
Our contributors
79
Thank you for supporting Astro.
Contributions
---
Recurring Contributions
Amount contributed
$300.00 USD / month
Contributed to date
$4,500.00 USD
Budget
---
Transparent and open finances.
Total disbursed
$72,635.93 USD
About
---
Astro
is an MIT licensed open source project and completely free to use.

If you run a business and are using Astro in a revenue-generating product, it makes business sense to sponsor Astro development. Your sponsorship ensures that Astro remains healthy and actively maintained for years to come. It can also help your exposure in the JavaScript and larger web development community and makes it easier to attract top developers.

If you are an individual user and have enjoyed the productivity of using Astro, a donation is appreciated but in no way expected. Individuals can also contribute by sharing Astro with the world: Tweet, blog, write tutorials, create videos, tell a friend/coworker/boss. At this early stage, exposure can be just as important as money.