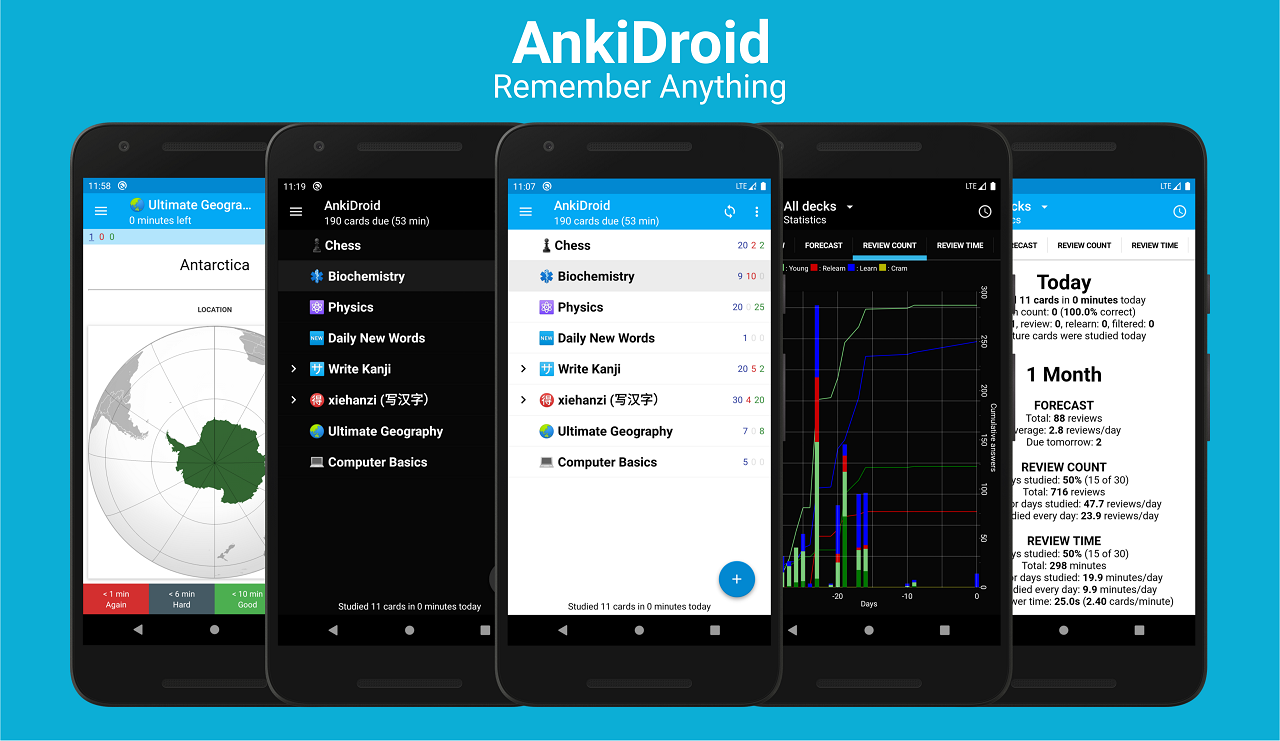 AnkiDroid
We pay contributors to AnkiDroid, for maintenance and feature development
Contribute
---
Become a financial contributor.
Top financial contributors
Individuals
Guest
$1,249 USD since Oct 2022
Lena Brühl
$550 USD since Oct 2021
Mohammed Almozini
$430 USD since Jun 2022
Pedro
$310 USD since Dec 2020
AnkiDroid is all of us
Our contributors
2771
Thank you for supporting AnkiDroid.
Budget
---
Transparent and open finances.
Total disbursed
$45,469.71 USD
Connect
---
Let's get the ball rolling!
News from AnkiDroid
Updates on our activities and progress.
AnkiDroid in Google Summer of Code again!
Hey! I always try to keep these short, I know we are all busy. So! Biggest news is we were selected for Google Summer of Code again, and we have a huuuuge surge of new developers engaging with the software code. I want to say to each of you...
Read more
Thanks! Google Summer of Code moving along
Just a quick message of continued thanks. Our process is to aim at distributing 10% of whatever the balance here is, every month. The idea is that will let us slowly, sustainably ratchet up or down the payment flow to contributors so that w...
Read more
Conversations
Let's get the discussion going! This is a space for the community to converse, ask questions, say thank you, and get things done together.
Expense still pending
Published on March 22, 2023 by Aditya Rai
created a pull request that got merged with ankidroid. You can check it on my github applied for expense but its more than one week. Not rushing things that but just asking because no conversation happened about it.
Interested in Development
Published on October 6, 2020 by Porfirio Montoya
Hello! I sent a review earlier today and I was sent here. I'm interested in helping in the development of the AnkiDroid app as I learn programming along the way. At the moment, I am learning C++ and am fairly new to GitHub, so I'm trying to...
About
---
Hi there!

We are the AnkiDroid Open Source Team, and we maintain and develop the AnkiDroid android app.

This app is used by around 2 MILLION people right now, studying to be doctors, studying foreign languages, studying everything imaginable. It is an incredibly high impact open source application.

Your contributions will verifiably go directly to the people you see working on AnkiDroid in github, which will in turn allow for them to spend more time on the program making it work better and faster for you.

Simply maintaining the application as the Android and Anki ecosystems move forward and change is quite time consuming, and developing new features also takes a great deal of time, so we deeply appreciate any contributions.

For large contributions we're more than happy to accept explicit feature requests even, feel free to reach out to us here or via any channel your comfortable - we have them listed in our GitHub page.

Thanks for joining us, and happy reviewing!